Annette Buquet Beck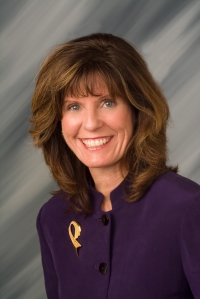 Annette Buquet Beck
B.A.,, BAT, CBP
Clinic
Office and distance appointments available
Call or email to schedule appointments
San Antonio , TX 78260-2779
USA
Phone: (210) 861-8892
abeck@satx.rr.com

Biography
Testimonials…
"Body Talk with Annette has changed my life; I have stage 4 cancer according to the "medical world" with no hope for recovery or cure." After meeting with Annette, I have concluded that we are in control of our own destiny (unless God says it is time). Personally what has helped me is a complete change of attitude - being thankful for the wonderful happy things that are in my life and getting rid of negativity. I think negativity is what got me in this position. Our bodies thrive on being positive and our bodies can and want to heal. It is absolutely amazing what has happened to me in the last few months. All of my tumors are shrinking!! Annette makes us think about what is important, and for me it has been hard to accept things I don't understand, but this is absolutely working and I will be forever grateful to her for the kindness and her sharing with me the gift of life. Thank you Annette." Jacque D., San Antonio Texas (Diagnosed Feb 2012)
"BodyTalk has worked wonders in my life. I feel a lot more relaxed, my fear is balanced, the walls that I built have come down. It feels wonderful. Now, I feel I am going to a higher level in my life. Thanks to Annette for the great work." J.S. - San Antonio, TX
"I was referred to Annette early this year (2007) with an extremely painful right shoulder and arm. Since I hadn't injured it, I knew that there had to be some sort of mental/emotional/energetic cause. If you're new to energetic body work, stand by for an amazing, wonderful ride. Annette is one of the very best that I've run across in over 30 years of receiving help in healing myself. Her integrity is absolute and, her abilities and intuition are amazing. I was totally new to BodyTalk. I've used various other healing modalities over the last 30 years of "doctoring" myself. In the future, if I experience any health or emotion related issues, I'll be on the phone to Annette immediately. My recommendation of her is total. I recommend her to anyone, anytime, for any issue." L.J. – Cody, WY
"...My very first visit was a time in my life where I was extremely stressed, anxious, and uncomfortable in my own skin and felt like I could not get myself under control. As a result, I was eating and tired most of the time. After that first visit, I went home feeling better about myself and desired NOT to eat to satisfy my stress. Amazing! I also had a fullness I had been feeling in my lower abdomen for a long time, and amazingly after the session...it is gone!...Cannot say enough about BodyTalk and you! Thank you, Annette!" L.S. - San Antonio, TX

"Thank you for an amazing BodyTalk session. There's a lot of shifting going on!" C.B. - Phoenix, AZ

"...the session was so spot on; I have had sacroiliac joint problems causing iliac and psoas muscle pain on the left side since I was 18. Kidneys, water, fear, yes, yes, yes. I am so extremely grateful for the sessions. I'm slowly recovering and today I feel best I've felt in 3 months." A.R. - Poland


Welcome!


Thank You for visiting the IBA website. My feelings about BodyTalk are simple: It Works.

I'd like to meet you and to show you how BodyTalk will assist in bringing you optimum health. I am grateful for understanding and trusting that our body's inborn wisdom knows exactly what body/mind systems need to be tuned and balanced in order of priority so that the body/mind complex may return to optimum health.

BodyTalk complements Western medicine as well as standing on its own. It can be seamlessly integrated into other health care modalities to increase their effectiveness and promote faster results. It is the only approach so far that combines Western and Eastern philosophies and techniques into one system. It is a systems approach to holistic healing.

I am excited to be able to share this amazing system with you, and if you are exploring this website, you have not happened across it accidentally. You now have the opportunity to experience BodyTalk for yourself.
Clients have experienced significant improvement or recovery with BodyTalk in such areas as childhood and adult emotional traumas and disorders, fears and phobias, stress, anxiety attacks, relationship issues, self-limiting belief systems, Multiple Sclerosis (including my own previous challenge with MS), cardiac disorders, cancers, digestive disorders, joint pain, poor memory, pre-surgery preparation and post-surgery healing facilitation, high blood pressure, diabetes, back pain, age-related macular degeneration (AMD), dental disorders, headaches, and neck pain. For some, the improvements are subtle with increasing change; for others, the changes are immediate. We heal at our own individual pace. The stressors around us…at work, at home, in relationships, affect us all differently. BodyTalk opens the space for your healing that is unique and tailor-made to your body's needs, at a pace that is comfortable for you.
Don't delay - Start or continue your healing journey today!

I am a certified BodyTalk practitioner and Access instructor, and a certified Infinite Possibilities instructor with an office in San Antonio, Texas. IBA Training: BodyTalk Fundamentals 1 & 2, Fundamental Integration, Principles of Consciousness, Bio-Dynamics, Macrocosmic BodyMind, Matrix Dynamics, Access, Right Brain Practical (Dr. John Veltheim), Finding Health: Mapping the Healing Process, PaRama Unit 1, Mindscape Basic, Mindscape Advanced, Breakthrough 1. Additional studies: Quantum Touch, Essential Oils, Reiki Level I, energy psychology technique, Transpersonal Energy Healing (LionHeart Institute), Theta Healing Levels I & II (Vianna Stibal), Emotional Freedom Technique (EFT), Developing Wisdom Mind (Ven. Geshe Drakpa Gelek and Ven. Lama Passang Gelek), Developing Awareness workshop (Uqualla, Havasupai Tribe Medicine Man), Being in Colour (healing with color; Pip Oxlade), Playing the Matrix (Mike Dooley), Infinite Possibilities instructor certification training (Mike Dooley).

I offer in-office or distance sessions (it doesn't matter where you live in the world!) by appointment. Call me to speak to your community group about BodyTalk and/or BodyTalk Access, or Infinite Possibilities!
In health,
Annette Buquet Beck, B.A., CBP, BAT