IBA Australasia Office Staff
The Australasia office of the International BodyTalk Association (IBA) opened in January 2008 in Brisbane, Australia. The office serves as the prime business center for IBA membership and activity in Australia, New Zealand and neighboring Pacific Islands.
The IBA branch is staffed by Cass Eames and Christopher Veltheim, son of the IBA's founder, Dr. John Veltheim. Both Cass and Chris left the U.S.-based IBA headquarters to establish the new facility.
Cass Veltheim
General Manager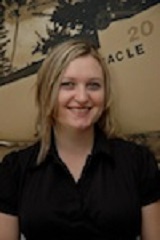 Cass has been studying BodyTalk and its related life science modalities since 2005. In conjunction with managing general operations of the Australian branch of the IBA, Cass serves as an assistant to both the Founder & COO of the IBA. Additionally Cass is editor of the bi-weekly IBA newsletter.
Kassie Veltheim
Executive Assistant
My initial connection to BodyTalk came from my father BodyTalk creator John Veltheim. From a young age I have watched him create, develop and literally blow my mind with results. I knew that one day I wanted to be a part of this in one way or another.
My personal path to the IBA was a fun one. I studied marketing, became qualified as a chef, worked in a technology support desk and worked in call center for an insurance and membership-based company. Finally I am here, Executive Assistant at the IBA in Australia.
I believe this position suits my skill set perfectly. As diverse as my previous work places have been they all had one thing in common, they required impeccable organization, observation and people skills. My personal project is to cultivate a helpful, friendly and knowledgeable reputation and deliver the highest level of quality service and support to IBA members, the IBA management team and my colleagues worldwide.
Chris Veltheim
Chief Executive Officer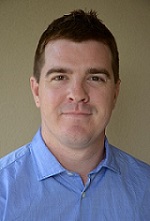 See Chris's bio page over here.