Claudia Schembri-Heitmann
President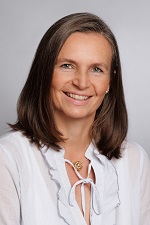 Claudia Schembri-Heitmann, Heilpraktikerin (German Naturopath), Advanced Senior Certified BodyTalk Instructor (AdvSrCBI) and Certified BodyTalk Practitioner (AdvCBP), was one of the first instructors who were graduated by Dr. John Veltheim to teach The BodyTalk System, MindScape and FreeFall.
In 1989, she graduated as a Sports Specialist (Consultant/Teacher/Therapist/Health) after studying the Science of Sports for four years at the German University of Sports Sciences in Cologne / Germany. During her studies, her main subjects concentrated on Sports Medicine, Theories of Training, Health, Miscellaneous Types of Sports, Sports Psychology, Pedagogic and more. As an additional subject she chose Medicine. Later on she qualified as a Naturopath in Germany in 2001. Claudia extended her post-graduation studies by taking additional courses for further specialisation in the rehabilitation and treatment of orthopedic injuries, spine / back therapy and heart conditions, apart from the regular health and sports training. Since graduating, Claudia has worked in several positions as Head of Sports & Movement / Therapy within her specific line of work in Germany and Malta. Claudia came to in early 1993 and has since then specialised in Complementary and Integrative Therapies and Energy Medicine, Consciousness-based HealthCare and Quantum Medicine.
In May 2012 she was appointed as IBA President, after serving as IBA President for Europe since 2003. Her title as IBA President is not an executive role with day to day administrative responsibilities. In this role she will be leading, assisting and spreading the IBA philosophies as an expression of her consciousness around BodyTalk and the Life Sciences. For Claudia, BodyTalk is integrated completely as part of her life, although she obviously has her professional life as an instructor and practitioner and her personal life. In fact, she tries to live one same philosophy and she operates at all levels from the same platform of consciousness.
Although the title of IBA President seems to be the most prominent, she feels very strong about the role of being the feminine matrix holder of the IBA. She envisages this role as an expression of nourishing, supporting, healing and synchronizing of the broader vision of the future and development of the IBA and linking into the Divine Feminine aspects and qualities of the IBA's matrix. This includes also energetically supporting the different representatives and parts of the IBA (instructors, practitioners, members, office staff, people involved in the academic development, translators etc.). Claudia now simultaneously holds the title of Feminine Matrix Holder together with John Veltheim as Masculine Matrix Holder of the IBA.
She currently lives in Wiggensbach (Allg&aumlu) in Germany together with her husband Felix and their son Tim.