Dr. Jennifer Harrison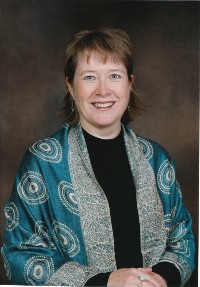 Dr. Jennifer Harrison
B.Sc., Dip. S.I.M.,CAT(C), D.C., BAT, CBP, Parama BP
Clinic
Active Back to Health Centre
#302 Chinook Prof. Bldg 6455 Macleod Trail S.W.
Calgary , AB T2H 0K9
Canada
Phone: 403-252-3316
www.drjenniferharrison.com
Biography
Dr. Harrison works as a Certified Athletic Therapist, Chiropractor, Certified BodyTalk Practitioner and a PaRama BodyTalk Practitioner. In addition to BodyTalk, Dr. Harrison incorporates many techniques into her practice including Craniosacral Therapy, Visceral Manipulation, Muscle Energy Technique, Strain Counterstrain, Myofascial Release, McKenzie Mechanical Diagnosis and Therapy and Dynamic Neuromuscular Stabilization.

Dr. Harrison is also an educator. She taught Advanced Anatomy and Physiology at Foothills College of Massage Therapy for 7 years. She also did an annual guest lecture for 7 years on the Role of Chiropractic in Sports Medicine at Mount Royal College (now Mount Royal University) for the Athletic Therapy Program. She has also developed professional courses for Athletic Therapists, Massage Therapists and Physiotherapists and teaches across Canada. She has also done a guest lecture on alternative medicine at the University of Calgary.
Dr. Harrison started studying BodyTalk in 2001. She has completed the following BodyTalk courses and conferences:

BodyTalk Access
BodyTalk: Fundamentals (Modules 1 and 2)
BodyTalk: Principles in Consciousness (Module 3)
BodyTalk: Bio-Dynamics (Modules 4/7)
BodyTalk: Macrocosmic BodyMind (Module 6)
BodyTalk: Matrix Dynamics (Module 9)

Advanced Modules Integration (and Right Brain Practical)
PaRama College Unit 1 as well as the PaRama Unit 1 Practical

Inaugural PaRama College Unit 2 as well as the PaRama Unit 2 Practical

BreakThrough 1
FreeFall 1

MindScape, Advanced MindScape and MindScape for Business
Finding Health 1
Traditional Chinese Medicine for Health Care Practitioners

Dr. Harrison has attended the 2007, 2009 and 2011 Members' Conferences in Florida. In 2010, she participated in the first Instructors' Web Conference as well as attending the first European IBA Conference in Munich, Germany.

In February, 2007, Dr. Harrison completed her training to become a BodyTalk Access Trainer. In 2009, she joined Morag Bromfield as the IBA Co-Representative for BodyTalk Access.

BodyTalk has had a profound impact on Dr. Harrison's well being and personal growth and continues to be a powerful tool which benefits her patients in many ways. Dr. Harrison is fascinated with BodyTalk's continual evolution.