Ellen Carey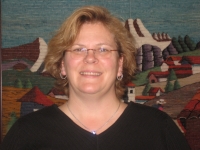 Ellen Carey
RN, CBP, AdvCBP, PaRama Practitioner, CBP, Parama BP, AdvCBP
Clinic
Health Links, LLC
210 N. Higgins, Suite 202
Missoula , MT 59802
USA
Phone: (406) 370-9843
health-links@hotmail.com

Biography
Ellen Carey is a Registered Nurse who has worked in the healthcare field since 1980 in a wide variety of medical settings with emphasis in pediatrics and care management of adults with injuries. Ellen continues to be employed as a Legal Nurse Consultant.
In addition to her work in traditional western medicine, Ellen has been exploring alternative approaches to healthcare for 30 years. She has been a certified BodyTalk Practitioner since 2007, a PaRama BodyTalk Practitioner since 2010 and was certified as an Advanced BodyTalk Practioner in 2012. Her experience and ongoing exploration with regard to health and wellness is well grounded. Ellen will intuitively bring her experience and awareness to your BodyTalk sessions.

BodyTalk courses that Ellen has completed include: BodyTalk Fundamentals Part 1 & 2; BodyTalk Fundamentals Integration; Principles of Consciousness; BodyTalk Bio-Dynamics; Macrocosmic BodyMind; Matrix Dynamics; Lymphatic Drainage Technique; Body Chemistry Specifics; BodyTalk Interactive; BreakThrough 1; Advanced Module Integration; Structural Integration; Chinese Medicine for BodyTalkers; PaRama BodyTalk Unit 1 Practical and PaRama BodyTalk Unit 2 Practical, Mindscape and Advanced Mindscape. Ellen has also participated in Family Constellation workshops.