Brenda Miller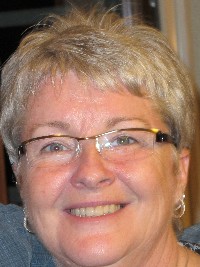 Brenda Miller
RMT, SrCBI, CBI, BAT, CBP, Parama BP
Clinic
Box 1287

Brooks , AB T1R 1C1
Canada
Biography
Brenda Miller
BreakThrough Practitioner
Training: all required Modules (1-9), PaRama Mind Crystals, PaRama Units 1 & 2, Finding Health 1 & 2, BreakThrough 1 & 2, and Freefall & Mindscape.
I have been joyfully immersed in BodyTalk and BreakThrough since 2002. While my education consists of diplomas in Business, Massage Therapy and Creative Writing with an Associate Degree in Holistic Nutrition, I feel the real business of life is to experience aliveness. I spent ten years teaching these systems and count them as some of the most wonderful years of my life.
I no longer work with clients at this point in my life as it seems like this work has worked so well with me that it's now time to simply enjoy life day to day and see what happens.
BreakThrough is the single most intriguing thing I've ever done and has delivered fascinating conversations about self that result in awareness which changes the experience of life itself. It's pure alchemy.
We all want to be happy and confident, and spend our days feeling calm, no matter what happens around us. We wish that life were easier. We wish that we wouldn't fight with our spouse and kids; we wish that the 'in laws' wouldn't act like outlaws. We wish that we wouldn't tell people off so eloquently 'in our heads' long after they've gone and we're working ourselves into another snit over the problem. We wish that we wouldn't feel scared, or sad or full of grief. We wish that people would be fair and not use us or abuse us or criticize us. We wish that it would be safe to be honest. We wish we wouldn't worry. We wish that we could be certain that if someone knew what we were really like, they'd love us anyway, 'warts' and all. We wish that little things that are stupid, like spilling the milk all over the kitchen floor didn't upset us. We wish that we could feel joy where ever we are.
In BreakThrough1 you meet an amazing person---you; and perhaps discover who you are for the first time. We are not who we think we are--- we are much, much more. We already ARE our greatest potential…but that person is covered in 'chains' and we just can't 'see' ourselves. The chains are the conditioning that molded our beliefs. They have power only in that we are unaware of them and they can lose their power in 7 simple steps using The BreakThrough System™. In fact, human beings are 'hardwired' to discover who they are. The sages have said that the discovery of who we are will come through the discovery of who we are not. It's probably one of our major jobs as humans: discover and then live from and in our true nature. As we expose our beliefs, our emotional reactions and behavior change. Working on emotions and behavior themselves is an effort in futility, because they aren't driving us---our beliefs are. Exposing the beliefs will do the opposite of what we think. We're not sure what we'll find if we look deeply into ourselves, so we think it better to go on as we are: unhappy about so many little things---and denying it. The truth is that the exposure of the faulty beliefs is what leads us to us---the happy, calm human being. There is no fear of losing our identity---only finding it. Who we are has never been anything but free.
Doing this work is engaging, enchanting, illuminating, and, a relief. In using this system, you'll recognize the healing nature of conflict, how to transform reactionary behavior, how to make yourself a priority, and, you'll dare to be imperfect – and love it.
Before BreakThrough, I lived by a long list of 'shoulds' and 'should nots'. I thought I should try to be perfect. I thought that I didn't ever quite measure up; I could easily find fault with myself and others. I thought that something must be wrong with me, and them. I thought that I had to work hard for everything and that life was a struggle. I thought that I should always put others first because they were more important than me. I thought that if I put myself out there, I'd get hurt. I even discovered that I had an unconscious belief system that played out regularly in my life: it's normal to be sick. Most of the time I pretended I was well-adjusted, but really, I was a master at 'coping', which is not a tribute to strength but rather, a mark of weakness. If you'd asked me then if I was happy, I would have said yes and then defended myself until you got tired of listening to how happy I was.
I've learned since then that any defense is an attempt at feeling safe. I learned that I was defending something that wasn't serving me…faulty belief systems. I learned that defenses were really the rejection of unintegrated aspects of myself; and they were being shown to me via something I didn't like about another person. I learned that all I needed to learn, I did learn in kindergarten. I learned that everything I needed to unlearn I could unlearn in BreakThrough. I learned that the conditioning I received, through no fault of my parents, or theirs, and so on as far back as you can go, was acquired for the very valuable purpose of 'unacquiring' it. I learned that I already was what I'd always wanted to be. I learned that peace and joy and spontaneity, and compassion were my natural state and that they had just been covered by 'masks' – the 'I shoulds and should nots'. I learned that faulty belief systems were driving me around my life, stopping here and there to pick up more and more discomfort. I learned that all I had to do was unlearn them. So I am – (un)learning with others who want to understand their lives.
BreakThrough has been my focus since March, 2002, when I walked into my first BreakThrough class. I'd never taken a self-help class in my life and I soon learned this wasn't one either. It was a reflection of the self through self-honesty. If you can fail at this class, I did. I held onto my defenses and looked at Esther and thought, 'Hmm, one of us has been on the wrong track'. But something inside me broke and crumbled on that day. Something inside of me 'knew' that what I was hearing was closer to the truth than anything I'd ever heard before. I didn't like it, but there it was. The truth. Staring me in my many faces. Because BodyTalk had worked so well, I thought I'd give BreakThrough a go. Wow.
Nowadays, when I'm not working with more satisfaction that I could have ever imagined possible, you'll find me laughing…for the joy of it, and at the very least, being myself.
My Personal Experience With BodyTalk

"On my fourth session in January, 2002, I lost the two-year old, excruciating pain in my elbow. That was a Thursday; by Friday night I was in Calgary, taking Module 1 & 2. On Tuesday I changed jobs (leaving my job of 24 years) and became a BodyTalk Practitioner. I like to think that the whirlwind that caught me, shook my life upside down, and (not too gently) landed me in this BodyTalk world where I get to see 'miracles' every day, find joy in things that had become painful, and work with the most interesting people on the planet---is exactly where I want to be. I no longer have a pituitary tumor, chronic fatigue, arthritis in my hands & feet, tennis elbow, and chronically aching muscles; all thanks to BodyTalk and BreakThrough. I was born blind in my left eye and the sight is returning---but BodyTalk did so much more than help me see---it helped me 'see' life so differently."
Anyone can learn the art and essence of healing with BodyTalk and BreakThrough – and come back to the joy of being alive.