Sandy Braiuka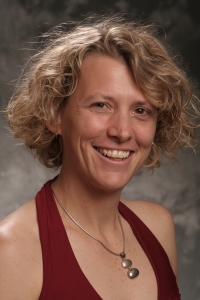 Ms. Sandy Braiuka
BHMS(Ed) MA BHlthSc(Compl Med), CBP, Parama BP, AdvCBP
Clinic
Synergy Natural Therapies
2/241A Albany Highway
Mt Melville, Albany , WA 6330
Australia
Phone: 0419 645 447
twoearsandaheart(AT)hotmail.com

Biography
I am a qualified naturopath, massage therapist, teacher, certified BodyTalk practitioner and perpetual student of life. My interest in health has spanned two decades and I now find myself studying to become a medical doctor. I am excited by the possibilities of an Integrative Medicine practice, blending the best of natural therapies with western medicine in a way that is supportive and nurturing for clients who are journeying to wellness and healing.

I first began to study BodyTalk after being intrigued with the results I received after just one treatment. Imagine my surprise at the instant shift of persistent health conditions, that had not responded completely to rigid dietary intervention and armloads of supplements. What I love about the BodyTalk System is that BodyTalk honors the uniqueness of the individual and because we are always working with what is the PRIORITY for that individual, each and every treatment is unique.

BodyTalk satisfies my curiosity about the human condition and my passion for working with people. I am intrigued by the complexity of human existence and the interconnectedness of the body and mind in the maintenance of wellness.

For me, Bodytalk is like doing a complex jigsaw puzzle with no edge pieces... it's challenging, fun, an adventure and you never know where it will take you. It's also a humbling experience. I get to be a witness to the miracles that happen.
I love the work that I do with my clients. I have such a deep sense of respect for them and the courage they have to deal with their "stuff". It is such a privilege to be collaborating with them in their journey. I would be honored to welcome you to the Synergy Natural Therapies family and to have the opportunity to work with you in transforming your health or your life.
Please contact me to take the first step towards creating a life that you love! Phone 0419 645 447 or email twoearsandaheart@hotmail.com