Deb Chorney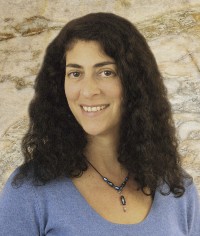 Biography
Deb Chorney, Certified BodyTalk Practitioner, holds a Masters Degree in Counseling Psychology and a degree in Nutritional Counseling. She has worked professionally in the field of mental health for over 20 years including working in residential treatment, emergency psychiatric evaluation, drug and alcohol evaluation, as well as having a private counseling practice.
In the late 1980's, she started focusing on her own health and discovering nutrition through improving her diet and learning about dietary cleanses. "This was the beginning of my quest toward learning about the consciousness and wisdom of the body, as well as learning ways to achieve optimal health."
Through her own experience with nutrition and personal growth work, Deb saw the benefit of integrating nutrition into her counseling practice, so she received a degree in nutritional counseling. " I think it's important to treat people holistically. We are dynamic, and there are countless elements that effect us".
The discovery of BodyTalk was really like a dream come true. " I came across BodyTalk through a friend who was exploring energy medicine. It was during a time when I was in search of ways to more deeply address patterns that were not serving me, thinking that these patterns really needed to be addressed on a cellular level. After taking an introduction to BodyTalk, it felt absolutely right and I knew that I had found what I was looking for. BodyTalk is by far the most holistic healing modality I have ever experienced as a client or practitioner. At the same time, this method is simple, non-invasive and effective."
Through her BodyTalk practice, Deb is presently helping others with physical, mental/psychological and emotional issues, as well as deepening their overall self-awareness and increasing well being. "BodyTalk is so effective at finding and addressing 'what's going on underneath the surface', and when those emotional blocks, stories and non-serving belief systems are removed, it enables our bodies natural ability to heal itself to flow."
BodyTalk Seminars completed: Access, BodyTalk: Fundamentals, BodyTalk: Principles of Consciousness, BodyTalk: Bio-Dynamics, BodyTalk: Macrocosmic BodyMind, BodyTalk: Matrix Dynamics, Body Chemistry Specifics, Advanced Modules Integration, Finding Health: Mapping the Healing Process, Pediatrics for BodyTalkers, Structural Integration for BodyTalkers, Breakthrough 1, Breakthrough Practical.
Academic Achievements and Professional Affiliations:
Bachelors Degree in Psychology from the University of Massachusetts-1984

Masters of Education in Counseling Psychology from the University of Massachusetts-1989

Hartford Family Institute Body Centered Therapy Training Program-1992

Degree in Nutritional Counseling from American Health Science University-1999

Certified BodyTalk Practitioner 2008

Member International BodyTalk Association, Portland and Eugene BodyTalk Associations