Carolyn Osborn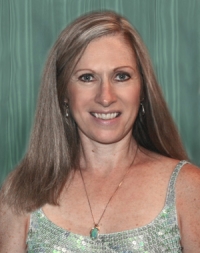 Biography
Carolyn is a Certified BodyTalk and AnimalTalk Practitioner working in the Los Angeles and Thousand Oaks areas of Southern California.
A California native, Carolyn has spent her life as a professional violinist working in the Los Angeles music business, freelancing in local Orchestras, Movie/TV Studios and Theaters. Playing the violin took a physical toll on her, so she enlisted the help of chiropractors, acupuncturists and masseuses to ease the pain and to help with various performance issues. 
This journey led Carolyn to BodyTalk and the wonderful healing attributes of the system. Because Carolyn is very involved with animals - dogs, cats, and especially horses, which she rides regularly, - BodyTalk was the perfect system to bring all her interests together helping people and animals alike to a healthier more balanced life.