Amanda Rollefstad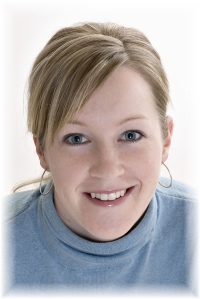 Biography
Amanda graduated from the University of Calgary with a Bachelor of Science majoring in Exercise and Health Physiology. Following her interest in holistic health care she was drawn to the BodyTalk System. Currently Amanda is a Senior Certified BodyTalk Instructor and travels across Canada teaching BodyTalk.

What to expect in your training with Amanda:
Ample hands-on practice to ensure you are comfortable with the all techniques;

Various demonstrations by the instructor to show application of the concepts & techniques;

Excellent visual aids, including stimulating activities that are sure to accelerate learning;

An exciting new experience that will introduce you to concepts leading to a less stressful and more peaceful life.
Amanda's approach to training is to provide a balance between theory/concepts, practical application and fun. The courses are taught using accelerate learning techniques that allow participants to learn faster and remember more. The goal is to have the participants leave with the confidence and tools to begin working on others immediately. We also provide on-going support to students as to limit any learning or clinical challenges they may encounter along the way.
"I was extremely impressed by Amanda. I practice Medicine and I found her knowledge base to be outstanding both medically and with respect to the BodyTalk System."
Mathew Cook, Medical Doctor
Amanda welcomes any question you might have regarding her services. Please visit www.innergrowth.ca for more information on her services. Amanda has completed all of the core BodyTalk Courses, PaRama BodyTalk Mindcrystals, PaRama Unit 1 and 2, Advance Modules Integration Training, Right Brain, Chinese Medicine for BodyTalkers, MindScape, Breakthrough I & II, Freefall, and John Veltheims; Finding Health 1 and 2. She is currently considered a Senior Certified BodyTalk Instructor and is looking forward to continuing her study in the BodyTalk System of therapy.