Kirk E. Jorgensen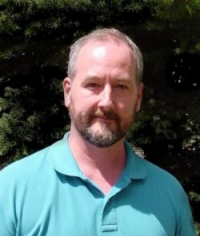 Biography
Kirk Jorgensen is a BodyTalk Practitioner and Licensed Massage Therapist in the state of Utah. He graduated from Myotherapy College of Utah (2002) and was introduced to the BodyTalk System while earning an Advanced Therapeutic Bodyworker Certificate (2003). He was impressed with The BodyTalk System's beauty and simplicity.
"The BodyTalk System immediately impressed me as a healing system that honors the body's own healing ability. I had been looking for an answer to the question of how to know what techniques to apply in a given situation and BodyTalk supplied the answer in a procedure that communicates the body's own innate wisdom to direct the bodywork."
He has completed the following courses:
BodyTalk Access

BodyTalk Modules:


Fundamentals
Fundamentals Integration

Principles of Consciousness
Bio-Dynamics
Macrocosmic BodyMind
Matrix Dynamics

Finding Health: Mapping the Healing Process
Structural Integration for BodyTalkers
Orthopedic Evaluations
Body Chemistry Specifics
Right Brain Practical
BodyTalk Interactive
Mindscape
Chinese Medicine for BodyTalkers

He continues his bodywork education by monitoring BodyTalk modules and participating in a variety of bodywork seminars including:
Myofascial & Cranial Release Level I & II

Facilitated Stretching
Active Isolated Stretching
Scar Tissue Release
Russian Massage
Shiatsu

Kirk offers BodyTalk sessions and manual therapy sessions in the Salt Lake City area.