Nicole Fisher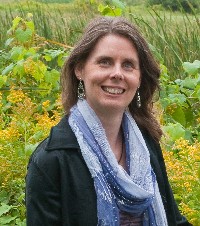 Nicole Fisher
B.A. (Hons.), B.Ed., CBP
Clinic
BodyTalk Wholistic Balance
@Borealis Naturopathic: 615 Davis Drive, Suite 302
Newmarket , ON L3Y 3Z6
Canada
Phone: 905-830-1236
ncf.wholisticology@hotmail.com

Biography
Nicole C. Fisher, B.A.(Hons.), B.Ed., O.C.T., C.B.P.
– Professional Wholistic Educator, Certified BodyTalk Practitioner,
Wholistic Lifestyle Advocate, Presenter and Author
For decades, this visionary cultural creative has been honing her skills of observation, interpretation, and implementation to help students expand their views through literature, the arts, and the environment; to help adults broaden their perspectives for working with sensitivities of new generation children; and to help clients realize deeper connections for enhanced well-being.
Realize the value in tuning into your intuitive compass to navigate the complexity of life.
Awaken your awareness and open your mind to possibilities in health.
Learn to balance and synchronize challenges from the heartmind and resonate more joy!
It's about Educating for Wellness.
Appointments and Consultations are available at www.borealisnaturopathic.com, and at www.holistic-vet.ca
Healthcare Designed by Your Body
· BodyTalk is healthcare that understands the psychology of the body and the influence it has on your health.
· Rather than focusing on the symptom, BodyTalk finds the hidden causes of illness by looking at the physical, emotional and environmental factors.
· BodyTalk is Whole-Healthcare, which means addressing the whole-person and their whole-story, using the entire context of their life to improve their health.
What is WholeHealthcare?
Communicating with the Whole-person
Health challenges often arise for a variety of reasons. When a practitioner is trained to look at the whole-person, emotional, physical & environmental influences - the true underlying causes of dis-ease can be balanced.
Synchronizing with the Whole-story
Every choice, every experience has contributed to your current state of health.
Each scar, laugh line ansd mole has a unique story and a history. WholeHealthcare synchronizes the whole-story by understanding the influence it has on your health.
Balancing the Whole-spectrum
WholeHealthcare is integrative and is designed to draw upon all fields of healthcare. Each practitioner has a unique experience and skill set which can help to create a balanced approach to healthcare.
Appointments and Consultations are available at www.borealisnaturopathic.com, and at www.holistic-vet.ca
BodyTalk Qualifications & Continuous Learning
Nicole is a Certified BodyTalk Practitioner (2008).
She has completed: BodyTalk Access, and BodyTalk Access for Animals, BodyTalk Fundamentals (Modules 1 & 2), and these Advanced Modules: Principles of Consciousness (Mod.3), Bio-Dynamics (Mod.4/7), Lymphatic Drainage and Applied Anatomy & Physiology (Mod. 5), Macrocosmic BodyMind (Mod.6), BodyTalk for Animals (Mod.8a), and Matrix Dynamics (Mod.9).
Nicole also served as Vice-President and on the Symposium Organizing Committee of the Ontario BodyTalk Association from 2010 to 2012, and has actively participated with other BodyTalk practitioners at the Toronto Total Health Show booth in 2012 and 2013. She attended Dr. John Veltheim's Toronto public lecture in 2007, his BodyTalk Treatment Intensive in 2010, the IBA Members Conference in Florida in 2011, and his Eastern Medicine – Anatomy and Physiology of the Energetic Body in 2013.
Nicole's journey also includes completion of theoretical and practical studies for the Holistic Health Program Certificate at Seneca College. She has explored numerous modalities over the years which continue to increase her awareness and wisdom. She has most recently completed the Queen's University course for Teaching Students with Communication Needs designed for students with an Autism Spectrum Disorder. Nicole presented at the International Holistic Learning Conference in 2013 and at several local venues. Her published children's book supporting wholistic lifestyles is called I See The Mega-Cycle.
BodyTalk Testimonials
Shuffling with major pain from a sciatic nerve issue in my back, barely able to walk...I ran into a friend from my Art class. She took one look at me and said "you need to come and see me". I had already been to see my M.D. who had prescribed high dosage muscle relaxants and pain killers as well as physiotherapy. I then saw a physiotherapist who was sure that I had slipped a disc and felt that I was starting a long process of physiotherapy. The following day I went to see Nicole Fisher and experienced my first BodyTalk session. I felt some relief immediately following the session and the next day bounced out of bed as if nothing had happened. I literally skipped into the physiotherapists office, much to his amazement. After a thorough battery of tests he determined that there really wasn't any need for me to see him again. I continued to see Nicole and together we worked through many life "blockages" leaving me feeling physically and emotionally balanced. I had a sense of calmness and a renewed feeling of empowerment over my life. I became more self-aware and confident. Although somewhat skeptical at the beginning, I cannot find the words to express how highly I recommend trying BodyTalk for yourself. It is non-invasive and the benefits are life changing. – Shelley
"When I first came to see Nicole for a BodyTalk session, I could not lay down on my back for long periods without getting up and being in complete agony... as soon as my FIRST BodyTalk session was complete, I bounced up off the table with ZERO pain and have not had that same problem since. In fact most of the back problems I was having have completely gone. This session was so amazing that it inspired me to learn and in future become a BodyTalk practitioner!" – Giovanna
Appointments and Consultations are available at www.borealisnaturopathic.com, and at www.holistic-vet.ca