Claire Moore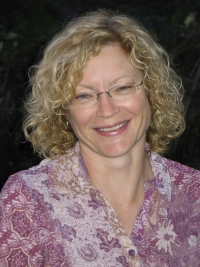 Claire Moore
CBP
Clinic
21 Kookaburra Crescent
Glenvale
Toowoomba , QLD 4350
Australia
Phone: 0438 164 054
tmbabodytalk@live.com.au

Biography
Claire has been receiving BodyTalk since the beginning of 2000, after being given a brochure outlining the principles of BodyTalk by a co-worker. "I just knew that BodyTalk was for me".
Claire has a science and workplace health and safety background, and has personally experienced the significant changes that BodyTalk can bring. For example, Claire remembers that, after her first session, the anxiety and 'knotted guts' that she had felt since her father's diagnosis with cancer and subsequent death, had gone. Over the years, many other 'issues' have been dealt with through BodyTalk, including 'butterflies' when giving a talk at a state conference, viral meningitis in early 2006, and adjusting / gaining clarity with changes to work and life in general.
"After several years of experiencing BodyTalk, I felt that I was ready to become a practitioner. I wanted to share BodyTalk with others, and have them experience the amazing results that BodyTalk achieves."

Claire became a Certified BodyTalk Practitioner in 2008, and has helped clients with a wide range of conditions including 'restless legs', heart burn, anxiety, anger/frustration, back injuries, and hepatitis. She has provided sessions to students, helping them to focus and prepare for exams. "I have also seen how BodyTalk helps settle children diagnosed as having conditions such as Asperger's Syndrome".
"My business is called Toowoomba BodyTalk, and has the 'tag line' of Heal - Grow - Shine because that's what I believe BodyTalk does - helps people to heal on all levels, to grow in understanding and awareness of themselves and others, connect with life, live to their full potential and shine!"
Claire is available for sessions in person, or via 'distance', and welcomes any enquiries, on 0438 164 054, or via email.

Clinic hours are:
- Wednesday 1 - 5.30pm
- Thursday 1 - 5.30pm
- Friday 9am - 12.30pm