Sharon Gelber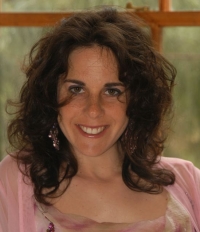 Biography
Over and above BodyTalk therapy, Sharon Gelber is a qualified Occupational Therapist, Kinesiologist, Brain Gym Instructor and energy practitioner. She works with children of all ages, using her backgound in OT to have a sensitivity for the challenges facing children at home and at school. She works together with the family to assist them both through direct BT sessions as well as behaviour modification programs, sensory integration techniques and Brain Gym activities. Her adult clients include the wide array of cases Body Talk tends to deal with-everything from daily stress, digestive complaints, fears/phobias and poor concentration at work to hereditary illness and relationship tension.
In 2006, Sharon qualified as a BodyTalk Access Trainer.
Since then, she has left South Africa and settled in Sydney, Australia where she is working in her private practices in Randwick and Maroubra where she sees children and adult clients.

Please log onto: www.sharongelber.com for latest news.