Rita Tortorello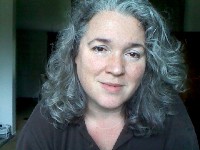 Biography
Let me introduce myself. My name is Rita Tortorello. It is my passion to work with people who want to grow and transform. I love working with people who are empowered into taking an active role in their health and in achieving their human potential in life and I am dedicated to helping co-facilitate that process.
I have been a Certified BodyTalk Practitioner since 2009 and I have continued to add to my education in the healing arts.
My IBA training includes: Modules 1 & 2 BodyTalk: Fundamentals, Module 3 BodyTalk: Principles of Consciousness,
Modules 4/7 BodyTalk: Bio-Dynamics,
Module 5 BodyTalk: Lymphatic Drainage & Applied A&P,
Module 6 BodyTalk: Macrocosmic BodyMind, and
Module 9 BodyTalk: Matrix Dynamics.
Also Module 8A (BodyTalk for Animals),
BodyTalk Access,
Structural Integration for BodyTalkers,
Finding Health: Mapping the Healing Process,
MindScape and Advanced MindScape.
I am currently enrolled in PaRama BodyTalk Unit 1.
BodyTalk is a beautiful way to bring about that seamless integration of mind and body that creates balance and harmony in our lives. Harmony which allows the Bodymind to remember its innate knowing of health.
Call for an appointment or with questions at (360) 489-4756
or visit www.heartstarmindbodyconnection.com
Also on facebook
https://www.facebook.com/pages/HeartStar-MindBody-Connection/147560955270194
I look forward to talking with you.