Dionne Bihari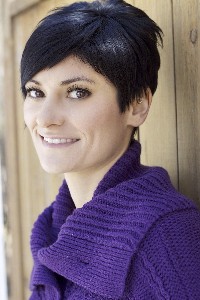 Dionne Bihari
CBP
Clinic
call for address

Saskatoon , SK
Canada
Phone: 306-881-1008
dionnebihari@yahoo.ca

Biography
Dionne has been dedicated to learning the BodyTalk system since 2004 when having success after other healthcare modalities didn't seem to have any in 13 years of dealing with a chronic illness. Dionne received many treatments & learned experientially before finally getting certified in 2009 when she started her training and didn't look back.
Her goal as a practitioner is to assist and empower her clients to take their health into their own hands, and to realize how we all participate in the stories of our lives that end up showing up as symptoms in the body. Dionne works very closely with her clients to help them understand that it is possible to shift the physical symptoms in the body by addressing our environment, emotions, belief systems, stresses, and so on. When this shift in consciousness happens, we become more in tune with our potential and can operate more optimally. BodyTalk has helped to change Dionne's life, and she is always excited to share BodyTalk with anyone who is ready to start experiencing life from a whole new perspective!
Dionne has completed all the advanced BodyTalk Modules:
BodyTalk: Fundamentals
BodyTalk: Principles of Consciousness
BodyTalk: Bio–Dynamics
BodyTalk: Lymphatic Drainage and Applied A&P
BodyTalk: Macrocosmic BodyMind
BodyTalk: Matrix Dynamics
As well as all the life sciences and other IBA Courses:
Mindscape
Breakthrough 1
Breakthrough 2
Freefall 1
Freefall 2
Chinese Medicine for Bodytalkers
Structural Integration for Bodytalkers
Bodytalk Orthopedic Evaluation
Bodytalk Fascial Balancing Level 1
Finding Health 1
Finding Health 2

This fall, Dionne is looking forward to starting her PaRama Colleges, coordinating many seminars in Saskatoon, and continuing a successful practice. To book an appointment, or to inquire about Bodytalk courses or sessions call 306-881-1008.