DiAnne Berry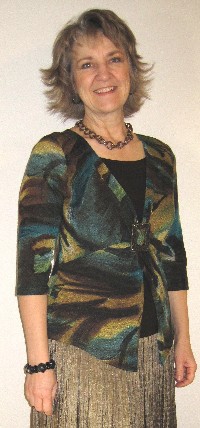 Biography
We Live in Challenging Times
Challenging times call for innovative measures. I have, through facing challenges of my own, chronic back and chest pain, shortness of breath, and watching my mother die of cancer, searched out holistic ways to deal with the dis-eases I was experiencing. I found that there are non-invasive gentle ways to maximize my and your abilities to not only cope, but thrive through challenges.
Using BodyTalk to improve your abilities to face the challenges that come your way, help you learn to assist your body in healing, balancing and to synthesize areas of dis-ease and divest yourself of unneeded emotional baggage. Helping you discover holistic tools and abilities for gaining healthful vitality, reducing unwanted pounds, relieving stress, anxiety, dealing with grief, improving your confidence, relationships and minimizing those pains you just can't seem to shed, and have it happen in ways that feel simply normal. Gain the ability you need to be more supportive of who you truly want to be.
I certified in BodyTalk in 2009 and continue to pursue advanced modules and complimentary modalities that will improve quality of life.
Living with Epilepsy
The bodytalk has helped me find ways to get around side effects and complications that are subtle and just what I considered to be a part of my life. I never thought there would be any way to improve the alert and stress-handling parts of my brain. The things that I have learned already and have yet to learn about what I can do to improve my functions are exciting! I have not known a time for bodytalk to be wrong or have a negative effect. I believe I have a talented practitioner working on me. Thank you again, Diane, for including me in this adventure. Take care and smile! Kennewick, WA
"I love my BodyTalk sessions with DiAnne. My first thought was "I'm safe here". DiAnne is intuitive, thorough, professional and kind. After my first session, I felt lighter - more free. DiAnne's BodyTalk can benefit anyone!" Battle Ground, WA