Suzanne Kinkade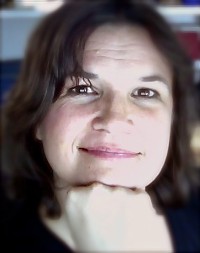 Ms. Suzanne Kinkade
BS, CBP, Parama BP
Clinic
Practical Healthcare LLC
36389 Division Street
Pablo , MT 59855
USA
Phone: 406 552-9894
practicalhealthcare@email.com

Biography
Suzanne has always been interested in the pursuit of health and wellness. Since her high school years as a dancer with Conservatory of Ballet Arts in Solana Beach, California, raising two boys, to present day. This passion is coupled with an equal passion for community work.

Suzanne became a BodyTalk Practioner after her own incredible results with BodyTalk for health concerns. After a car accident, food intolerances and a general health crisis she was introduced to BodyTalk by her yoga instructor. She took the Access class which taught her tools she can use everyday to maintain good health not only for herself but friends and family. She became impressed with not only her general overall health improvements but BodyTalk also united and amplified other healthcare modalities for a complete recovery without surgery.

Since then she has been inspired to learn the BodyTalk system to bring the same results to those in her community. What most impressed her with the BodyTalk system is its integration of western medicine, traditional Chinese medicine, advanced yoga, quantum physics, and body psychology into a single modality that causes no harm.

Education and Credentials
Certified BodyTalk Practitioner 2001
Anatomy & Physiology—Salish Kootenai College
BS Liberal Arts--Rural Leadership Development Network
UC Davis Rural Development Institute
BodyTalk Courses Completed
Access, Fundamentals, Fundamentals Integration, Principles of Consciousness, Bio-Dynamics, Macrocosmic BodyMind, and Matrix Dynamics, Lymphatic Drainage and Applied A&P, Chinese Medicine for BodyTalkers, Eastern Medicine, PaRama Unit 1 Course and Practical, PaRama Unit 2 Course, Finding Health.
Advanced MindScape, FreeFall, MindScape for BodyTalkers