Suzanne Kinkade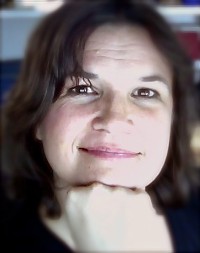 Ms. Suzanne Kinkade
BS, CBP
Clinic
Integrative BodyTalk
36389 Division Street
Pablo , MT 59855
USA
Phone: 406 552-9894
integrativebodytalk@email.com

Biography
Education and Credentials
Certified BodyTalk Practitioner 2001
Anatomy & Physiology—Salish Kootenai College
BS Liberal Arts--Rural Leadership Development Network
UC Davis Rural Development Institute
BodyTalk Courses Completed
Access, Fundamentals, Fundamentals Integration, Principles of Consciousness, Bio-Dynamics, Macrocosmic BodyMind, and Matrix Dynamics.
Chinese Medicine for BodyTalkers
Advanced MindScape
Suzanne's academic and professional achievements include an A.A.S. in Office Professions from Salish Kootenai College (www.skc.edu) and a B.S. in Liberal Arts with an emphasis in rural development leadership from Excelsior College and Rural Development Leadership Network (www.ruraldevelopment.org/). She is a Kellogg fellow with the Kellogg Leadership for Community Change. She has worked at Salish Kootenai College Tribal Business Assistance Center and Auxiliary Services Department for over the past 10 years.
She has always been interested in the pursuit of health and wellness. She danced with the Conservatory of Ballet Arts in Solana Beach, California during her high school years and eventually chose Pablo, Montana (1994) on the Flathead Indian Reservation to raise her two boys after living in California, Idaho and Nevada.

When she experienced carpal tunnel syndrome, a car accident, allergy and food intolerance and began to learn about complimentary and alternative medicine (CAM). The insurance company allowed her to experience western medicine, physical therapy, and naturopathic medicine. Yoga proved to be extremely helpful as a follow up to physical therapy. At this time she was introduced to BodyTalk by her Yoga Teacher, Nisca Warthen fellow Certified BodyTalk Practitioner(CBP). She took the Access class which taught her and her family tools she can use everyday to maintain good health. She became impressed with not only general overall health improvements but BodyTalk also united and amplified the effects of the other modalities.

Since then she has been inspired to learn the BodyTalk system to bring the same results to those in her community and to prepare for her retirement job. What most impressed her with the BodyTalk system is its integration of western medicine, traditional Chinese medicine, advanced yoga, quantum physics, and psychology into a single modality that causes no harm.
Currently, she is preparing for her advanced certification in October, 2012, in Campbell, California with senior instructor, Janet Galipo where she will be tested on her knowledge of the entire protocol chart; has taken anatomy and physiology (A&P); and completing an additional 250 sessions. Suzanne does sessions in her home, at your home, and at distance. If you have taken Access you will receive a discounted rate. Check out BodyTalk, Montana! www.bodytalmontana.com. Also, if you are looking for a retreat there are many possibilities on the Flathead Indian Reservation and from Missoula to Kalispell.