Tammy Bobyk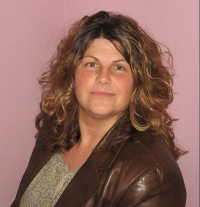 Ms. Tammy Bobyk
Reiki Practitioner, CBP
Clinic
132 Railway Ave.

Canora , SK S0A 0L0
Canada
Phone: 306-563-7554
tammybodytalks@xplornet.ca

Biography
Tammy Bobyk's intrigue with The BodyTalk System began with her first session in January 2009. Fascinated by the results she began her BodyTalk journey.
Tammy became a Certified BodyTalk Practitioner in February of 2010 and has also completed the following course work: BodyTalk Access, Module 1&2, 3, 4/7,6, 8A and Modules 1&2 Advanced Practical, Advanced Procedures DVD, Animal Access, as well as BreakThough, Mindscape, FreeFall 1, and FreeFall 2. During this time she also became certified in Reiki Level 1 and 2. She has also recently taken John Veltheim's BodyTalk Treatment Intensive Course as well as his Finding Health Course.
Tammy runs her BodyTalk practice in Canora, Sk and invites anyone wanting more information or an appointment to contact her at (306)563-7554 in Canora, or by email at tammybodytalks@xplornet.ca.