Patricia Insley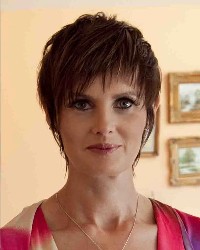 Biography
Patricia is an Advanced certified Bodytalk practitioner since 8th January 2013 and has also taken workshops in Mindscape and Finding Health. Patricia continues to expand her knowledge and gain a deeper understanding of bodytalk with each new client she treats and continues to be amazed at the scope of this energy system.
Patricia has a Bachelor Of Science honours degree from the University of Limerick, Ireland and has 10 years experience working in the electronic/automotive industry where she held both engineering and plant management positions.
Patricia has always had a keen interest in complimentary therapies and decided to move into this field after the birth of her first child. Patricia has since obtained professional qualifications in Swedish massage, Indian head massage, Hot stone therapy, Sports massage and rehabilitation, Reflexology, Reiki, Shirodhara and tuning forks.
Patricia was introduced to Bodytalk in May 2009 and feels that now she has the complete package to help clients correct their imbalances on all levels, physical, mental, emotional and spiritual. She is actively integrating bodytalk into her private practice and enjoys helping her clients reach their full potential in health, well being and performance.
Patricia is passionate about bringing bodytalk to every home, school and treatment facility across the country to provide people with the necessary tools to manage their health care needs.