Alison van Zandbergen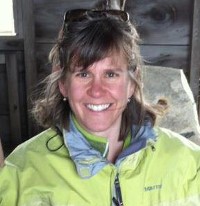 Biography
Alison van Zandbergen RN, Certified BodyTalk Practitioner
Health and well being have been a focus for Alison since the age of 13. In high school she was noted for her healthy lifestyle and in college her focus was on health and fitness before transitioning to premed. While attending a master's program to become a nurse practitioner, Alison learned that she valued time with patients and decided to become a registered nurse (RN). In 2000 she graduated from the University of Southern Maine with a Bachelor of Science in Nursing.
Initially Alison's nursing career started out in the Ob/GYN field and then she transitioned to inpatient nursing throughout all units of the hospital, as a float pool RN. Alison provided exceptional care to her patients in the emergency department, recovery center for addictions, surgical, pulmonary, cardiac, and medical units. Through her experiences she gained much insight on the body/mind complex.
Alison also expanded her understanding of the mind/body connection as an athlete. A talented traithlete, Alison competed in many races finishing at or near the top of the pack. She was not known to be injury prone but suddenly problems started to surface that caused her to seek help. After months of consulting with physical therapists, osteopathic doctors, a chiropractor and a surgeon, little progress was made. Desperate to have resolution she decided to explore BodyTalk which facilitated rapid healing in her injuries as well as resolving issues previously thought to be unrelated. Life improved on all levels without the use of surgery or drugs.
"While using the BodyTalk Access techniques on myself, family members, friends and hospital patients I was blown away with the effectiveness of these techniques, which prompted me to become a Certified BodyTalk Practitioner. As a Registered Nurse and Certified BodyTalk Practitioner, I have expanded my treatment options, allowing clients to experience healing at a deeper level. BodyTalk works by healing the body the way nature intended. "