Fonda Hall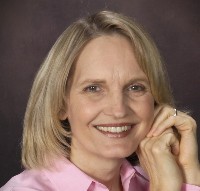 Biography
Fonda Hall is a licensed massage therapist, certified BodyTalk practitioner, Access Trainer, Parama Student and member of the International BodyTalk Association working in West Des Moines at Healthy Connections.


Services offered are BodyTalk, Sedona Method/Release Technique and EFT. To make an appointment call 515-267-9184.


BodyTalk training includes:
BodyTalk: Access
BodyTalk Access for Animals
BodyTalk: Fundamentals
BodyTalk: Fundamental Integration
BodyTalk: Principles of Consciousness
BodyTalk Access for Animals
BodyTalk: Bio–Dynamics
BodyTalk: Macrocosmic BodyMind
BodyTalk: Matrix Dynamics
Finding Health: Mapping the Healing Process
Finding Health 2: Applied Consciousness
FreeFall I
BodyTalk Interactive
Right Brain
BodyTalk Access
BreakThrough I
Mindscape I
Adv MindScape
Orthopaedic Evaluation
Body Chemistry Specifics
Structural Integration
Parama Units 1 and 2.


Testimonials from some of my clients include:

Since I have been receiving BodyTalk from Fonda, I no longer experience the stress of claustrophobia! I was surprised when I got into an elevator that was filled with people and I did not become fearful. I feel like a free woman for the first time in ages!

I was a victim of abuse. BodyTalk has helped me to walk outside in public…without fear. I am no longer afraid of every strange man I see. I can go shopping alone now. Thank You!


I had several pinched nerves in my right arm and neck. The doctors told me the only option was surgery. I'm free from pain and have been tested by doctors. The nerves are no longer impinged. BodyTalk helped me to let go of the blockages and become well, without surgery. — Diane Goering, Truro, IA

Without BodyTalk, I might still be suffering from grief and depression. Thank you, Fonda, for helping me to recover from my loss.

As a client of Fonda's for several years, I can attest to the inner calm and peace I've experienced as a result of her various treatments. As a monthly client sometimes the massage and body talk is therapeutic and sometimes I simply use it for relaxation. Either way - my ability to deal with the day to day stresses and anxiety of life has vastly improved due to my monthly sessions. — Heidi Wessels, DM, IA