Joanne S. Woychuk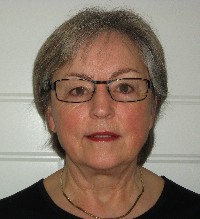 Joanne S. Woychuk
CBP, Parama BP
Clinic


Cold Lake , AB T9M 1P5
Canada
Phone:
woychukj@me.com

Biography
Thank you for visiting my bio page on the BodyTalk System website.
I have had the privilege of working within the BodyTalk healing system since my synchronistic encounter with it in 2004.


My studies include BodyTalk Modules 1, 2, 3, 4, 5, 6, 7, 9, Orthopedic Evaluation, Mindscape and Advanced Mindscape, Right Brain, Parama 1 & 2, Chinese Medicine for BodyTalk, Animal Talk, Breakthrough 1 & 2, Finding Health 1 and 2. Also Reiki Level 1 and 2 .
I am a member of the International BodyTalk Association and Parama College, with a BodyTalk clinic located close to Cold Lake AB.
Joanne