David Edward True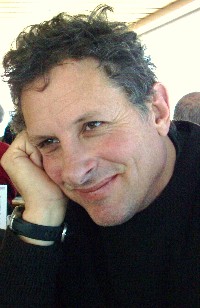 Biography
David True, (Certified BodyTalk Practitioner) first became interested in Energy Medicine at the age of 15 years old.
He began practicing Polarity Energy Medicine in 1984. With his natural counseling ability and an interest in the makeup of what it is to be Human, he has been a professional care-giver, a volunteer for Hospice and now co-owner and Practitioner at BodyTalk California Heath Care Center in Grass Valley, California.
Over the last 20 years, he has traveled as part of a service group working with people with handicaps as well as serving on a construction team improving medical clinics, schools, and homes in Thailand, Mississippi, and Mexico.

His passion for helping others gain access to their greatest potential helps him facilitate healing through BodyTalk for his clients who are both Human and Animal.
Experience his gifts at BodyTalk California in Grass Valley!