Jennifer Dousset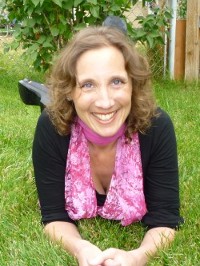 Biography
I was born in San Francisco, CA, moved all over the U.S.A. during my childhood, and ended up settling in Missoula, MT (sometimes referred to as the San Francisco of Montana). By nature, I've always been highly empathic and intuitive, and have continued to develop these skills throughout my life. My formal educational background includes a B.A. in English and Drama from the University of Montana where I also completed a Secondary Education Teaching Certification. I am a blessed mother and a young grandmother.
When my children were younger, I felt inspired to become a soap-maker as another venue for using my hands and heart. For a number of years, I manufactured and marketed a line of natural handmade soaps and body products. I loved using my hands to create nurturing products for people.
Somewhere along the way, I felt the urging of my heart to pursue using my gifts in a one-on-one shared healing experience with people. The first time I became aware of BodyTalk, every cell in my body was telling me, "This is it!" Without exception, I have amazing clients, and I feel honored to participate in their healing process.
My favorite activities are laughing, holding the people I love, really good food, practicing yoga and meditation, reading, hiking, traveling, attending live theater, playing my beautiful harp, singing with my husband's guitar playing, being outdoors, and sharing and experiencing the transformational experience of BodyTalk.
BodyTalk Courses I've completed:
Access, Fundamentals, Fundamentals Integration, Principles of Consciousness, Bio-Dynamics, Macrocosmic BodyMind, Matrix Dynamics, Treatment Intensive, BreakThrough 1, BreakThrough 1 Practical, Mindscape, FreeFall 1, Anatomy & Physiology, Advanced Integration, Members Conference 2011, Finding Health 1, PaRama 1 Course and Practical

Additionally, I've participated in many BodyTalk , Mindscape and Breakthrough study groups, Family Constellations workshops, on-line training courses with Sonia Choquette, and many other personal transformation and healing workshops over the past 10 years.