Pavitra Marita Ehses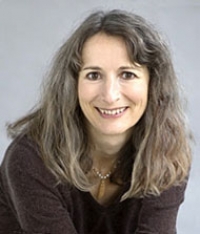 Biography
Pavitra brings experience and sensitivity to her practice, specializing in the elimination of allergies, chronic symptoms, pain, digestive and immune dysfunctions, stress, depression, emotional/behavioral issues, and limiting beliefs. Her holistic approach focuses on comprehensive body/mind well-being and personal development.
Pavitra is a PaRama BodyTalk practitioner, Advanced PSYCH-K facilitator and Hypnotherapist, building on a rich multifaceted background including traditional knowledge of anatomy and physiology, emotional/trauma release, breath work, Touch for Health, Family Constellation and Aura-Soma. Her extensive and ongoing training in BodyTalk includes all of the Advanced BodyTalk Modules, Advanced Mindscape, BreakThrough, BodyChemistry Specifics, Chinese Medicine for BodyTalk and the PaRama College Unit 1 & 2. Pavitra is passionate about her work and continually engaged in further study to ensure her clients benefit from the latest developments in BodyTalk and related studies. She is a founding member and on the board of the Washington BodyTalk Association.
Committed to the pursuit of natural healing for over 20 years, she came to understand the close relationship between physical symptoms and emotional/psychological stress. Her intensive investigation into traditional and complementary medicines inspired her to offer her clients the most successful treatments she experienced firsthand. Pavitra has found BodyTalk and Psych-K to be the fastest and most powerful methods of achieving lasting results.
Within each of us lies the innate wisdom of who we are and what makes our bodies work properly. BodyTalk taps into the body's innate ability to heal itself. It allows the body's energy systems to re-synchronize, so they can operate as nature intended. Psych-K is a fast and verifiable method of changing negative and self-sabotaging beliefs and attitudes at the subconscious level.
Pavitra's clients see dramatic results with the powerful techniques of BodyTalk and Psych-K.
Her philosophy is: Health is not just the absence of disease or symptoms, but a sense of real well-being, of quality of life.
A meditator for over 25 years, Pavitra brings understanding and compassion to her work, creating an atmosphere of loving presence which clients find supportive and easy to trust.
For further information visit her website at www.PavitraEhses.com
To experience these advanced healing methods, schedule an appointment with Pavitra by calling:
Evergreen Center for Integrative Medicine
206-729-0907
Testimonials & Case Studies
Allergies
"I was suffering from headaches and depression for several years. A friend told me about her quick and successful results with BodyTalk and suggested I see her practitioner, Pavitra Ehses. During my first session with Pavitra, she found that I was allergic to chocolate. I considered myself a chocolate addict, eating almost a pound a day. She cleared my allergy in one session. She also cleared a traumatic early childhood memory which was negatively affecting my mind and body in the present.
I have been free of headaches and the depression since our first session. I now enjoy eating chocolate at times, but without the craving. I also feel more relaxed with myself and have an easier time relating with people." F.H.
"I had multiple food allergies. Four weeks ago, I started seeing Pavitra per the suggestion of a friend. I immediately felt better. I had more energy and a feeling of well-being. My allergies have all cleared up and I am now enjoying my favorite foods again, without the daily headaches and sinus congestion." N.Y.
"My 9-year-old daughter had been diagnosed with severe food allergies. There were very few things she could eat, making life difficult and frustrating. She had four sessions with Pavitra over a period of two months and she can eat almost everything now. This has made such a positive difference in our everyday lives." D.A.
Anxiety
"My chronic anxiety had the distressing symptom of heart palpitations accompanied by agitation and fear. This was greatly diminished after just one session. After two sessions, I'm experiencing more balance, clarity and ease - a delightful shift from darkness to light." V.F.
"Pavitra's intuitive approach, priceless wisdom and heartfelt responses to my questions have eased long-standing and unresolved anxieties and fears." M.C.
Back Pain and Diarrhea
"I went to Pavitra with severe diarrhea and a sore, stiff back which I had for three weeks following a long plane trip back from a family wedding. She did a session focusing on the diarrhea. That night, my condition improved and the next morning both the diarrhea AND the back pain were gone. I'm sold! Thanks, Pavitra." Patty S.
Cancer
"My 82 year old father was diagnosed with an aggressive lymphoma. After his first chemotherapy injection, his heart gave out and we almost lost him. His doctor said that it was too dangerous to continue with the chemo and suggested stopping all treatments for a month to allow his heart to recover. During this time he received several BodyTalk sessions and when he returned to see his oncologist, tests and tissue samples taken revealed that his cancer had totally disappeared. His overall health dramatically improved during the subsequent months, and he gained back all the weight he had lost. A year later, he is still free of cancer and enjoying the fullness of life." M.E.
Chronic Fatigue
"Pavitra did for me what no doctor had been able to do. I suffered from Chronic Fatigue for 28 years and nothing seemed to help. There were days when I was unable to get out of bed. It has now been two month since I started seeing her and my energy and mood have greatly improved. Previously, just taking a shower in the morning would tire me so much that I needed to lie down for a nap. Now I can easily walk for half an hour and still feel energized. I have gotten my life back!" A.H.
Digestive Problems
"I was having diarrhea and stomach pain for several months. I tried many treatments but nothing was helping. After a couple of sessions with Pavitra, my digestive problems have completely cleared up." R.G.
Fear / Phobia
"I was terrified of public speaking. Several years ago when I attempted to give a business presentation, my throat seemed to close up and I literally couldn't get the words out. It was the most embarrassing moment of my professional life. Last month I was asked to give a presentation in front of a group of about 50 colleagues. Just thinking about it caused me tremendous stress and I was unable to sleep at night. I then had three sessions with Pavitra. On the day of my presentation, I felt calm and confident. Although I was aware of some nervousness at the beginning of my hour-long talk, it did not affect my performance." B.C.
Fibroids
"A year ago, while traveling, I had to go to the Emergency Room of a local hospital for severe vaginal bleeding. The doctor said that I had a fibroid that was 8 centimeters in diameter and this was causing me to hemorrhage. She prescribed estrogen to stop the bleeding and told me I needed to have surgery, that it was the only solution. I saw my gynecologist a couple of days later upon my return home and she also said I needed surgery. I had taken only one dose of the estrogen, which had slowed the bleeding, but made me severely nauseated. I previously had several positive outcomes with BodyTalk for other health concerns. Having no health insurance and afraid of surgery, I decided to see if a BodyTalk session could provide some relief. After the first session, without taking any estrogen, the bleeding decreased dramatically except for some spotting. After a week the spotting stopped, and I have had normal periods since then. My last ultrasound showed that the fibroid is shrinking." P.E.
Fistulas
I saw a client with several fistulas in her left arm and neck that caused her considerable pain. I only saw her once before she moved away. Two months after our session she sent me this email:
"Pavitra, I want to give you an update on my progress with my arm. I remember you said that the healing on my arm would continue for the next 8 months. Last week I went to my doctor for an MRI scan on my arm and I was told that I only have fistulas from the elbow down. Previously, I had 3 in my upper arm and one in my neck. Those have all disappeared. I think a miracle is happening. I will keep you posted." G.S.
Hepatitis C and Rosacea
"I came to BodyTalk intrigued by the concept of the body wanting to heal itself. As a person with Hep C, the usual life anxieties and Rosacea, I was looking for better health, peace of mind, and perhaps, cures. With the help of BodyTalk and the excellence and determination of Pavrita Ehses, my Hep C symptoms have abated, what were anxieties have become paths for thought, and the Rosacea is in complete remission. With these successes, I've come to consider BodyTalk as part of my ongoing healthcare program."
M.M.
Neck Problems
"After six years of neck stiffness, persistent headaches and endless treatments by a variety of health professionals, with no lasting results, I received my first BodyTalk session from Pavitra Ehses. After three sessions, my neck is 90% better and I have been free of headaches." I.W.
Nervous twitch
"I had a most annoying twitch in my eyes for the last 6 months. After my first session with Pavitra, it stopped and has not returned." C.H.
Pain
"I initially went to see Pavitra for pain in my elbow. Not only did I receive total relief from my pain, I also received a myriad of other health benefits, I sleep much better and I wake up refreshed and ready to start another day. I feel much less stressed and upset about the little things that happen in my everyday life. I can highly recommend Pavitra to anyone interested in better health and well being." N.A.
Margaret, 33 years old, came to me for pain in her lower back, left knee and ankle. She had knee surgery two years before, but over time her knee had started hurting again. We cleared an internal scar on her left knee. She called me the next day to say that her knee no longer hurt, and her ankle and back were also free of pain.
Painful Ankles
"My 16 year old son was troubled by pain in his ankles. His pain was especially bad when playing soccer, which he loves. After one session his pain was gone and has not returned, even after playing soccer." K.G.
Leg Pain
"I saw Pavitra for pain in my legs that was severe enough to make walking uncomfortable. I was going through a difficult time in my life and did not know how to move on after walking out of a stressful job. In my session with her, we mostly addressed emotional and psychological issues around taking the next step in my life. After the session, I went for a walk around Greenlake, feeling lighthearted and optimistic, and my legs are pain free for the first time in three months." N.R.
Hip Pain
"I had hip pain for several years. After three sessions with Pavitra, the pain is gone and, in addition, I am feeling more positive about myself and life in general." M.Y.
Sugar Craving
"After doing a Core Belief Balance with Pavitra, my sugar craving has simply disappeared and I no longer feel like eating for comfort. I am more relaxed and happy with myself and life just seems easier now." M.H.
Surgery Recovery
"Due to cancer, I had a total hysterectomy in February. By August I was still in constant pain, needing to take pain medication at times. A friend who had resolved her knee pain after surgery by working with Pavitra, suggested I see her as well. In my session, Pavitra worked on scar tissue and I immediately felt something shift. By the end of the session the pain had eased, and by that evening, it was completely gone and has not returned. I now continue to see her for other health issues." L.S.
Stress / Anxiety / Overwhelm
"My life was a constant struggle. I felt overwhelmed by everything and worried about things working out. After my first session with Pavitra, I feel much calmer. In the morning, I wake up without worrying about my health and finances, and am able to do my work, step by step. My family and friends have begun to notice the positive difference in me. I love my BodyTalk sessions with Pavitra, and my health issues are steadily improving. She is truly gifted." P.A.
Suicidal Depression
A 40-year-old male came to see me, desperate, depressed, and hopeless. He felt tired, even exhausted, yet was unable to sleep. He was haunted by constant negative thoughts. He said he did not think he could bear it another day and wanted to kill himself to escape what felt like torture. During the first session we addressed a number of traumatic early childhood issues and cleared the emotional charge. We also addressed a deep-seated belief: that no matter what he tried, he always failed.
At the end of the first session he felt calmer and was consistently able to sleep well. After the second session, he felt a sense of hope returning. Currently, he has started a new job he enjoys, and feels that his life has purpose.
Trauma
A 34-year-old woman came in for a session. She was feeling angry and irritable with people and had been unable to have lasting relationships with men. We cleared a traumatic event from her childhood where she had been molested. At this time, her attitude toward people has dramatically changed in a positive direction and she is experiencing more relaxation and joy.
Urinary Tract Infection (UTI)
"I suffered from re-occurring UTIs for the past three years. My General Practitioner had given me a number of prescriptions for antibiotics, but their effect was only temporary. I did not want to subject myself to yet another round of antibiotics and decided to give BodyTalk a try. During my session with Pavitra, specific body chemistry issues were addressed, as well as the presence of two bacterial infections.