Melanie Buzek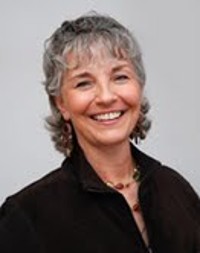 Melanie Buzek
P.T., SrCBI, CBI, BAT, CBP, AdvCBP
Clinic
International BodyTalk Association
2750 Stickney Pt. Rd, Suite 203
Sarasota , FL 34231
USA
Phone: 941-921-7443
melaniebuzek@gmail.com
www.melaniebuzek.com
Biography
Melanie Buzek, P.T., Adv. CBP, SrCBI
Melanie became interested in health and the healing arts in her early twenties in an effort to overcome her own physical challenges. She graduated from University of Texas Medical Branch in Galveston as a Physical Therapist in 1990 and followed her passion to continue learning about the body and all of its systems. She has an extensive background in manual and complimentary therapies including Craniosacral Therapy, Lymph Drainage, Arthropraxis Joint Mobilization, Visceral Manipulation, Muscle Energy, Strain-Counterstrain, Mechanical Link, Neural Mobilization, Fascial Release, Heart Centered Therapy, Zero Balancing, Dynamic Lumbar and Cervical Stabilization, Myotherapy, Structural Integrity and Exercise Therapy, Reiki and all of the BodyTalk modules, Mindscape and Freefall.
Her teaching and lecturing history includes teaching anatomy and physiology labs, weight training and safety, a variety of physical fitness courses, body mechanics and spinal care classes, and giving fitness lectures for various corporations and organizations.
"I understood early on if the body is to be addressed for healing, it is necessary to learn as much about the many systems of the bodymind as possible. When I found BodyTalk, it gave me a way to address the body, mind and spirit in the most comprehensive and gentle way I had ever experienced. It acts as a wonderful tool to facilitate optimizing another's health, but also the health and well being of the practitioner. I have noticed more profound changes in myself with this work than with any other modality."
Melanie is now acting as the IBA General Manager.
For more information on seminars contact Melanie at:
Phone: (845) 656-0747
E-mail:
melaniebuzek@gmail.com
.