Maryann Morse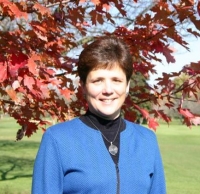 Maryann Morse
RN, BSN, LMT, NCTMB, BAT, CBP, Parama BP, CLP, BAT,
Clinic
1015 Liberty Bell Lane

Libertyville , IL 60048
USA
Phone: 847 680 6734
mcodebike5@sbcglobal.net

Biography
Maryann Morse
RN, BSN, LMT, NCTMB, BAT, CBP, Parama BP, CLP
Maryann Morse brings over 33 years of patient care to her massage/healing therapy practice. Following her BSN degree at University of Wisconsin, Eau Claire, she entered the US Navy as a registered nurse. Serving in all areas of nursing, Lieutenant Commander Morse specialized in cardiac, emergency room care, and patient education. Her desire to improve client care and recovery led her to massage and holistic therapies, starting a pain management clinic in the Navy using massage therapy prior to her retirement from the Navy.
A 1992 graduate of the Chicago School of Massage Therapy, Maryann continues to investigate developed specialized techniques of massage and other healing modalities. She has taken the BodyTalk modules of: BodyTalk Fundamentals (Mod 1 & 2), Principles of Consciousness (Mod 3), Bio-Dynamics (Mod4/7), Macrocosmic Body-Mind (Mod 6), Matrix Dynamics (Mod 9), Body Chemistry Specifics, Orthopedic Evaluation, MindScape, Advanced MindScape, Breakthrough 1 & 2, and PaRama. As a BodyTalk and a Lifeline Practitioner she uses many energy medicine modalities integrating them based on priority for the client, such as BodyTalk, Lifeline Technique, Psych-K, Cranial-Sacral, EFT, Reiki, Therapeutic Touch, as well as massage techniques of Manual Lymph Drainage, Trigger Point Therapy, and Neuromuscular-deep tissue therapy.
Currently studying at the University of Chicago for Advanced Nurse Practitioner she plans to use energy work as her first modality based on priority to bridge the gap and integrate eastern and western medicine. Combining her years of experience, exceptional training, and a devotion to client care, she brings a wealth of treatment possibilities to her clients. Her work is extremely effective in shifting the Body/Mind/Spirit toward balance and health. She is available for in person or distance phone sessions.
Maryann's passion is using her gifts and talents helping people achieve optimum health with such gentle and natural ways. In addition to using the most appropriate techniques for you, she will help you with mind-body connections, self-care, and relaxation techniques. She will guide you in the "relaxation response" to help your body heal itself.
Maryann enjoys biking, hiking, and swimming. She balances her life with basketry, reading, triathlons, and spiritual pursuits.