Carol Stanton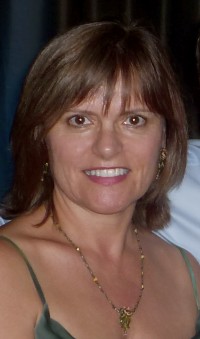 Biography
What I like best about BODYTALK
I love the simplicity and safety of BodyTalk! There are no supplements, herbs, medications, creams, "remedies", cleanses or diets to follow. It is very relaxing. I also like it because it is personalized, no session is ever the same. BodyTalk is what your body needs right then not what someone "thinks" you need. I also love BodyTalk because of the results. It is really wonderful when someone who has had pain for years gets results and says their pain is gone!
About Me
I began training in BodyTalk in 2005 after having some of my own health challenges. My first session of BodyTalk convinced me that this was the help I was looking for. It wasn't about taking a medicine, but it was about the patterns that caused this condition in me. This is what I love about the system. It gets to the underlying reactions and interactions inside of us that we aren't even aware of. It helps the body remember how to heal.
I also work with animals. Animal Talk is effective for all kinds of health and behavior issues.
My practice is located in Chapel Hill, North Carolina. I follow a sliding scale rate. My full rate is $150 for initial intake session and $100 for each thereafter. Sessions are done with clothes on but please wear loose comfortable clothing. It may be necessary to remove any metal watches, belts or underwire bras. Sessions can be done sitting in a chair or laying on a massage table.
I am an advanced practitioner and have completed the following courses: BodyTalk Fundamentals, Fundamentals Integration, Principles of Consciousness, Bio Dynamics, Macrocosmic BodyMind, Matrix Dynamics, Mapping the Healing Process, Animal Talk, Advanced Modules Integration, PaRama 1 and 2, Orthopedic Evaluation, Lymphatic Drainage, BreakThrough, Mindscape and Advanced Mindscape, Anatomy and Physiology, Finding Health.
I teach The BodyTalk Access Class to anyone interested in self care techniques and I offer ceu's.
Please call me at 919-357-8003 or email me at carol.bodytalk@gmail.com to arrange a session.