Holly Steflik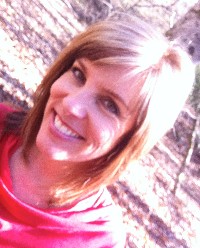 Holly Steflik
Craninosacral Fascial Thearpy, LMBT, MEd, CBI, BAT, CBP, Parama BP, AdvCBP
Clinic
BodyTalk Global Healing
1403 East Franklin Street
Chapel Hill , NC 27514
USA
Phone: 919-619-0165
holly.steflik@gmail.com

Biography






Holly Steflik, M.Ed, PaRama BP

360° Vitality
Certified Body Talk Instructor, Advanced BodyTalk Practitioner, Craniosacral Fascial Therapist, & Licensed Massage Therapist
~ Work with me ~
In Person and distance sessions available
I'm a natural health practitioner and energy alchemist. Our bodies are meant to heal themselves they just need to remember how. I use the following consciousness based health care systems to synchronize and balance the body/mind complex: The BodyTalk System, Craniosacral Fascial Therapy, BioGeometry, Family Constellations and Therapeutic Massage..
~ Quantum Shift ~
We may feel out of balance on many levels (physical, mental, emotional and spiritual) and don't know why. By working with your INNATE wisdom, that part of you that knows how to heal itself, we find out where the communication has broken down and caused illness and imbalance. We then synchronize, balance and re-establish the communication patterns so your body/mind can heal itself with long lasting results. Boom!
What would you do if you had access to your full potential?
In essence, it's all about removing blocks, barriers, and belief systems that keep us stuck, entangled, and out of balance. I help you reach your full potential and experience quantum shifting/healing toward a whole new paradigm of optimum health and wellbeing.
~ I help my clients shift towards awesomeness ~
These are a few of the imbalances I work with, but really I believe anyone can heal from anything ..... that's right..... YOU TOO!
Brain Injury, Fascial Strain, Asthma, Whiplash, TMJ, Concussion, Learning Disorders, Sinus Conditions, Colic, Acid Reflux, Autism, Digestive Disorders, Insomnia, Depression, Anxiety, ADHD, PTSD, Cancer, Musculoskeletal, Chronic Pain, Migraines, Heavy Metal Toxicity, Allergies, Brain Imbalances, High Blood Pressure, Menstrual Irregularity, Fertility, Hormones, Pre/Post Natal, Pre and Post surgery for optimal results.
~ About Me ~
I have been practicing BodyTalk since 2005 and teaching BodyTalk since 2009. I have been a Licensed massage therapist since 1997 and have a Masters degree in Deaf Education. I love helping people experience quantum possibilities + paradigm shifts! Did I mention I love working with kids and animals?
Speciality courses I've taken
Craniosacral Fascial Therapy, PaRama 1 & 2, BodyChemistry Specifics, Breakthrough 1 & 2, Freefall, Mindscape, Advanced Mindscape, Orthopedic Evaluation, Animal Talk, Chinese Medicine, Right Brian, Advanced Integration, Finding Health, Lymphatic Drainage. Family Systems Constellations, and Advanced/Speciality BioGeometry
Want to learn BodyTalk?
Come take BodyTalk Access, BodyTalk Fundamentals, & BodyTalk Fundamentals Integration with me!
CEU'S provided for NCBTMB, NCCAOM, AHNA, NASW, ACEP
6.5 CEU's for Access
32 CEU's for BodyTalk Fundamentals
~ Compliments ~
I am so grateful to have had the opportunity to monitor your BodyTalk Fundamentals course while I was in North Carolina. As a BodyTalk Practitioner for 10 years, I was inspired by the depth of your appreciation for the 'Fundamental' work you were teaching us. The material was presented coherently and effectively demonstrated, while still taking time to give personal attention to the questions and investigations of your students. Your warmth and loving smile kept us all feeling at ease.
Thank you for the BodyTalk sessions. I am awed by the extensive knowledge of BodyTalk you have acquired over the years, and the comprehensive way your sessions reveal profound shifts. I appreciate the valuable insights.
~Karen 'Maya' Sorensen
So I wanted to give you a quick update. First I have been balancing my cortices daily... and I found that I am being much more productive at work!! And just feeling more put together!
Also, I know I have been a fan of bodytalk since I basically started, but after my last session, I am seeing a huge difference in my cycle! It is absolutely fantastic. And I'm very excited to continue!! And I think I'm now hooked for life!!
So I just wanted to share and say thank you!!
~CF
Working with Holly has been a transformative and fun experience for me. When I began working with her, I felt very stuck and depressed about the state of my life. After only a few sessions, I noticed an enormous change in my disposition and enjoyment of my life. I feel lighter and more present in my life. I have done several distance sessions with her and I am always amazed at the accuracy of the information she picks up and how much better I feel after the session. She has also done distance sessions on my children and I have noticed major changes in them as well. My son has become more confident and independent and trusting of the world around him.
I think the only thing I have enjoyed more than getting sessions from Holly is actually taking BodyTalk classes from her. She is such an incredible resource and I have learned so much from her.
~ Katherine Worden
I have been going to Holly for Body Talk sessions since 2006 and have also taken her Access Class. When I started going to Holly I was a bit of a mess. I was on antidepressants, had high cholesterol, high blood pressure and was borderline diabetic. I also was about 30 lbs. overweight and having serious issues with knee pain due to arthritis. I was on medication for the high cholesterol and the blood pressure and at one point had to have cortisone shot for the knee pain. Since BodyTalk I have been off antidepressants for over 5 years. At the moment my blood pressure is normal without medications, my cholesterol profile is excellent (although I am still on medication which I hope to get off of soon). My blood sugar is normal, I have lost 20 lbs. and, although I am still stiff, my knee pain is gone. I now have recognized, with help from Holly and Body Talk, that conditions I thought were irreversible consequences of aging are actually amenable to positive change.
~ Genie Robinson
A few years ago, my health deteriorated, my nurse practitioner tested me for heavy metal toxicity. I had dangerous levels of lead and mercury in my system and high levels of aluminum, cadmium and other metals. As a visual artist I was using paints that contained lead and cadmium.
Due to this toxicity, my body stopped producing testosterone and my estrogen level jumped to excessive levels. I began hormone replacement therapy to get my hormones in balance. I also began injections of a drug to try to get my body to again produce testosterone. It was unsuccessful. I wanted to get off the hormones.
I began to see Holly for BodyTalk to address the heavy metal and hormone imbalance. After some time of treatment I had a blood test for the heavy metals. The test showed all my levels were in the normal range. I continued seeing Holly while slowly reducing the hormones I was taking. After eliminating the hormones, I had a blood test to determine my hormone levels. My testosterone and estrogen were in normal ranges and that my body was now producing testosterone on its own. I followed up with another blood test three months later and confirmed that my body was continuing to produce testosterone, and my hormones were still at levels that are considered in a normal range. My sessions with Holly and BodyTalk helped my body become balanced and once again produces hormones normally.
~ Robert Crum
So remember when you did cellular repair on me and my heart areythima came up and I told u I have been on hearts meds forever!!! Well after the day I came home from Miami no more heart meds!!!!! It's been two months almost and I feel great no heart problems!!!! Thank you thank you BT is truely amazing and what a great story and experience I have to share with others...;-)
~Jenn Skupski
"I began my journey towards becoming a BodyTalk practitioner with Holly at her healing center in Chapel Hill at the end of January 2012. Holly really opened the door for me into the world of BodyTalk, enabling me to believe that I really could become a practitioner one day in the future. She made the immense amount of material covered in the BodyTalk Fundamentals book seem easy and fun, she never moved forward from a subject without being sure that we understood all the information and techniques which applied. She organized the sessions so that we would have plenty of time for practice, and she was always there with practical suggestions and encouragement. Holly is a highly gifted BodyTalk practitioner and a great teacher and I look forward to having the opportunity of studying with her again in the near future." Rowena Zabrodsky