Christine Braam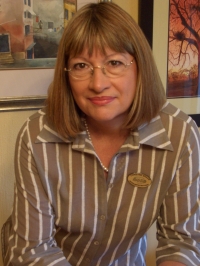 Christine Braam
CBP, Par. BP, CBP, Parama BP
Clinic
P.O. Box 1029

Fourways , GP 2055
South Africa
Phone: 27(0)726580771
c.braam@tiscali.co.za

Biography
Healing has fascinated me for years. Although I have no medical qualifications, I have worked with people my entire life. Obtaining my Masters in the hospitality industry in Germany, I have trained many scholars and have constantly been surrounded by guests. Merely observing the actions and interactions of people sparked an interest in human behavior.
The healing I personally experienced through BodyTalk, led the way to learning the BodyTalk system and the philosophy behind it. The patience towards people I acquired in my profession helps me to connect with my BodyTalk clients. I am fascinated with the outcome; no medication, no diagnose and no labeling is required. My aim is that through mind and spirit the body heals itself and balance within occurs. By means of noninvasive gentle methods the client experiences a harmonious and happier approach to life.
I am passionate and enthusiastic about BodyTalk and believe in its future. I have compleated Module 1,2,3,5,4/7,6,9 AnimalTalk, Body Chemistry Specifics, MindScape, Advanced MindScape, Orthopeadic Evaluation with Kerry D'Ambrogio, BreakThrough 1 with Brenda Miller and Terryann Nikides, BreakThrough 2 with Esther Veltheim, I took part in a Right Brain Course taught by Dr. Veltheim, as well as BodyTalk Interactive and PaRama Unit 1 Practical.

So here I am, come and visit me and let the healing begin.