Dagmar Bruns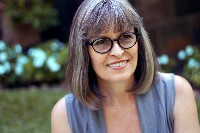 Dagmar Bruns
CBP, Parama BP, CBP, Parama BP
Clinic
P.O.Box 1029

Fourways , GP 2055
South Africa
Phone: 27(0)726580772
bodytalk@wol.co.za

Biography
I and you, we experience life moment by moment, fully and completely, but do we allow every moment to be as it is? This proved to be most challenging for myself and the people I was exposed to. Therefore I decided to explore the mind, the never ending train of thoughts and with the help of the BodyTalk System eventually saw how our conditioning, our upbringing and major events in our life mould us and create havoc, internally, as stress and de-sease and externeally in our relationships on every level.
Through the study of BodyTalk, I see how exciting and simple life is and as a BodyTalk Practioner, who has studied BodyTalk and BodyTalk Life Sciences from 2005, I am passionate about people, their lifes and their stories. Through the interaction between practitioner and client, your body is allowed to work with itself on a very deep, often unconscious level to bring back harmony, ease and balance into your life.
Give yourself the gift of a BodyTalk session and see for yourself, how your body, mind and energies rebalance on an emotional, physical and psychological level.
I realized that not only I, but everyone, is in the search for the same thing:
A harmonious, balanced and healthy life, filled with love!
With BodyTalk Modules 1,2,3,4/7,5,6,9, AnimalTalk, Orthopeadic Evaluation, BreakTrough 1 & 2, MindScape 1 & 2, Free Fall, Right Brain and PaRama, taught only by John Veltheim, I am able to guide the client's body to heal itself. Together with another BodyTalk Practitioner I founded "The BodyTalk Place". I have had incredible results and are amazed to see how BodyTalk transforms people's lives on all levels of being. This journey of constant healing and growth has been an amazing experience.

Hope to meet you soon for your first BodyTalk experience!