Rosemary Mountford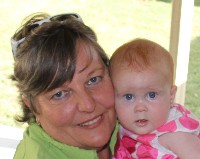 Rosemary Mountford
Parama BP,, CBP, Parama BP
Clinic
612 Oxly Ave
SCARBOROUGH
BRISBANE , QLD 4020
Australia
Phone: 07 3880 0018
bodytalkclinic@bigpond.com

Biography
Thank you for taking time to read my story.
My journey has had many changes and experiences bringing me to where I am today. I was born and raised on a farm in Tasmania. I am currently studying Nutrition, Homeopathy, Herbal Medicine and Naturopathy. Previously I have been a Practice Manager in Legal and Medical practices. Other areas I have been involved in are, as a travel manager, working in the airlines, communications, banking and the military. Another industry that I survived was oil exploration. I do not think that there is anything after that, could shock me. Raising 4 children to adulthood and our son successfully facing, challenging and defeating Leukaemia.
BodyTalk techniques have cemented the concepts that I have learnt along my journey. It has given me the knowledge of why I did things in a certain way and the knowledge to challenge the future, to ensure that I am able to assist people with their life journey.
Over the years I have been involved in different forms of healing and this has seen many and different result. In 2002 – 2005 I was taken to the bottom of my personal experiences and I was close to not having a future. I was diagnosed with many life changing medical problems that made me question and begin searching for answers.
At this point I sat down with the yellow pages determined to find a CURE for all of this ravage that was being catapulted into my body. Well my first call was to the local listed natural therapists. The person I called led me to BodyTalk. I remember this day clearly as it changed my life. From here I learnt about a course that was being run in a couple of weeks that would change my life completely.
Since completing Modules 1 & 2, I have gone on to qualify as a practitioner. A list of the courses that I have completed are
· Module 1
· Module 2
· Module 1 & 2 Advanced Practical
· Module 1 Extension
· Access
· Module 3
· Module 4/7
· Module 5
· Module 6
· Module 9
· Mindscape
· Breakthrough
· Free Fall
· Orthopedic Evaluation
· Interactive with John
· Chinese Medicine for BodyTalkers
· Animal Talk Access
I never under estimate the simplicity of BodyTalk and sometimes shrug my shoulders because it seems that it is so simple. A recent example was a young girl whose employer had moved from the first floor to the 30th floor of a new building and she had an extreme fear of heights. She rang me on the Tuesday, to ask for help, before her move to her new office on Saturday. I could not see her for a usual session, as I booked up with clients, but arranged to have a quick session with her on the Thursday during my lunch break, before her move. All I got was Cortices and switching. Tap Out. End Session. OK. I was not focussed on her during Saturday, but when the phone rang I was amazed to hear a voice saying "Wow you should see the view from up here."
How simple things can make the most dramatic changes in life. Go and experience shifts in your life it is truly amazing.
Let your body do the talking.

ENJOY THE RIDE - DON'T STOP RIDING