Audrey Arnold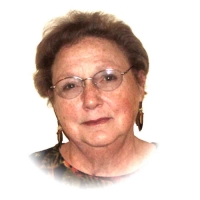 Audrey Arnold
M.A., CMT, NCBMT, CBP, CBP
Clinic
Dorset Street

South Burlington , VT 05403
USA
Phone: 802-863-3977
ajarnoldvt@comcast.net

Biography
Audrey Arnold, M.A., C.B.P., C.M.T., N.C.B.M.T.
In retrospect my decision to become a BodyTalk Practitioner followed a discernable path. I entered graduate school in communication because I believed that authentic communication between people heals relationships; that harmony ceases to exist when real communication breaks down. I became a massage therapist because I was convinced that the language of touch has profound power to heal body, mind and spirit. Later still, I chose BodyTalk because I believed in my heart that communication, in its broadest sense, can restore wholeness to the body/mind/spirit. I believe now that clear communication at every level of our being is at the heart of health.
My own first BodyTalk sessions were a transformative experience for me, and I wanted to learn to practice BodyTalk in order to bring this extraordinary experience to others.
Some of those experiences have been breathtaking!
~The client is in her 60s. She has pain in the right leg - but only while driving. By following the BodyTalk Protocol it came to light that she still held adolescent shame associated with a twice-failed high school driving test. A technique to dissociate negative active memories was requested by her body. Since that BodyTalk session, she has had no more leg pain.
~A young female client's body revealed that she was very angry, although she couldn't recognize that as true during her initial session. Some time after that session she realized she was angry - at herself. Although she hadn't admitted it even to herself, she really didn't want to be in Vermont. She wanted to return to her hometown in the south. She wrote me that she hadn't become aware of that anger or her desire until several weeks after her BodyTalk session. She will be moving back to her hometown soon.
~A breast cancer patient with lymphedema sweats so much all night after a BodyTalk session that she has to change her pajamas several times and makes numerous trips to the bathroom. The next morning her swelling has gone.
Sometimes the outcomes of a session are this dramatic. One stands in awe. Other times, the body needs time to do its work, and more patience is required.
I am Certified as a BodyTalk Practitioner, certified as a Massage Therapist by the Kripalu Center for Yoga & Health and nationally certified by the National Certification Board for Therapeutic Massage & Bodywork. My training includes advanced BodyTalk courses, mindscape, geriatric massage, reflexology, cranio-sacral therapy and myofascial release. I have a B.A in Elementary Education and a Master's Degree in Communication Theory. Fully one-half of my graduate courses were completed in the psychology department - including a year's internship at the University's Counseling & Testing Center. As well, I trained at the Vermont State Hospital in Multiple Family Therapy. I served on the faculty of the University of Vermont for six years followed by a tenure as executive director of the Vermont's mental health association. Earlier I taught the early grades on Long Island and in western NY
Please call or e-mail me for further information or an appointment. I welcome your interest.
My practice is on Dorset St. in South Burlington