Ellen Carey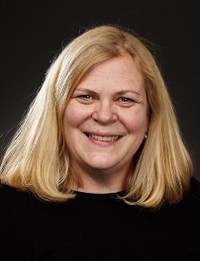 Ellen Carey
RN, CBP, AdvCBP, PaRama Practitioner, CBP, Parama BP, AdvCBP
Clinic
Health Links, LLC
210 N. Higgins, Suite 202
Missoula, MT 59802
USA
Phone: (406) 370-9843
health-links@hotmail.com

Biography
Ellen Carey is a Registered Nurse who has worked in the medical field since 1980 in a wide variety of healthcare settings.  Ellen's longstanding interest in health and wellness fueled exploration in alternative approaches to health and wellness.  She became a certified BodyTalk Practitioner in 2007, a PaRama BodyTalk Practitioner in 2010, and a certified Advanced BodyTalk Practitioner in 2012. 
Ellen will bring her vast experience and focused awareness to your BodyTalk session.
BodyTalk courses that Ellen has completed include:  BodyTalk Fundamentals Part 1 & 2; BodyTalk Fundamentals Integration; Principles of Consciousness; BodyTalk Bio-Dynamics; Macrocosmic BodyMind; Matrix Dynamics; Lymphatic Drainage Technique; Body Chemistry Specifics; BodyTalk Interactive; BreakThrough; Advanced Module Integration; Structural Integration; Chinese Medicine for BodyTalkers; PaRama BodyTalk Unit 1 Practical; PaRama BodyTalk Unit 2 Practical; Mindscape, Advanced Mindscape, and Body Ecology.  Ellen has also studied craniosacral therapy, craniofascial techniques, body mind centering, Accunect, dimensions as presented by AMAG, and Family Constellations.