Tim Hall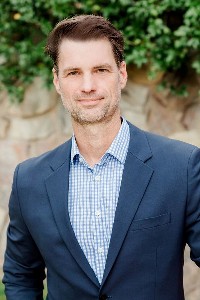 Biography
Hello,
My formal graduate level university studies, trainings, licensures, countless workshops, my own personal studies have repeatedly confirmed that there is more to life and its inherent problems than is obvious.
Deeper insights and clarity are helpful, if not necessary, to address matters related to physical and mental health. A wide berth of interest and specialization is my priority. There is no end to the mystery of the human condition. To this end, I do the best that I am able to promote health and prevent disease.
The chronic diseases of modern society include a wide variety of symptoms, syndromes, and ailments that are debilitating decades before they become deadly. The evidence-based strategies to prevent and treat the principle risk factors associated with these diseases are extremely effective when used correctly and consistently.
Therapeutic interventions such as BodyTalk and other physical and psychological practices can also greatly aid in longevity of health to stave off debilitating, life-suppressing symptoms.
Get more health today. For more, please contact Tim at 520-709-3692 or visit https://integropractic.com/
Thanks
Tim
Click here for a PDF of Credentials
Some BodyTalk related articles... Enjoy!
Meet Tim Hall
Respecting Innate: Three Principles of Practice
When the Understanding IS the Technique
Health is Overrated
One Way March
Perfected: The Process of Perfection
I Love Cats
The Earth Is Flat
The Nut That Fell Too Far From the Tree
Integrity Theory of Disease
Candles
What Good Is a Fragmented Life?
BodyTalk Is All
Do You Live BodyTalk
Consciousness-Based Practice
What if You BodyTalked Your BodyTalk?
Think With the Heart; Love With the Mind
It Is Healthy to Live Consciously
BodyTalk Tapping
These links only work for IBA Members who are logged in:
A Principle of Consciousness
The Heart-Mind Standoff
Consciousness-Based Healthcare
Health Care
Stress
A Home