Lauren Brim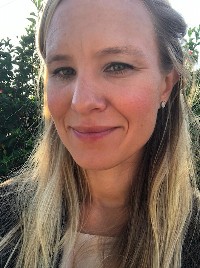 Biography
Dr. Lauren Brim is proud to be an Advanced Certified BodyTalk Practitioner, a global BodyTalk Access Trainer and Fundamentals Instructor, a doctor of human sexuality, and a Craniosacral Fascial Therapy (CFT) practitioner. Lauren is passionate about providing better solutions to pain and pathology and helping people find more joy and pleasure in their lives through the BodyTalk System, CFT and her work with sexuality.
Lauren left a career as a professional dancer to study and practice BodyTalk after healing instantaneously from a disability during a BodyTalk session in her friend's living room. Since that first session in she has seen health improvements in all areas of her life. She no longer has allergies, sprained ankles, digestion problems, carpal tunnel, daily headaches, or annual strep infections and bronchitis. BodyTalk also propelled her on a deep, spiritual journey, and brought a great deal of healing to her family. Lauren thanks BodyTalk for bringing her life back into balance, and bringing her the awareness she needed for her body and mind to function as nature intended. She is continually amazed at the body's ability to reveal where we need to grow and what we need to look at it our lives. Lauren enjoys being a part of this journey with her clients, as the wisdom within their body is revealed to them. She is privileged to practice this work.
Lauren is the founder of http://www.LaurenBrim.com a site dedicated to sexual health and education. Lauren completed her doctorate in Human Sexuality in 2018. She specializes in sexual issues, pregnancy and postpartum. Lauren currently sees clients over Skype/Zoom and in-person in Los Angeles.
Para el mundo latino:
Yo soy Dr. Lauren Brim y he trabajado en medicina alternativa por mas de 15 anos. Puedo dar sesiones o clases de BodyTalk en español.

"Lauren, I just wanted to let you know that your [BodyTalk Access Class] was wonderful on Sunday. Believe it or not, I used to be in telecommunication and data storage, managing sales engineers (before motherhood). I have attended so many presentations and I have to say, you are the top of the top. There is so much to be said for your mannerisms, your realness, your knowledge and your passion. We look forward to the future with many, many mothers and children tapping out as regularly as brushing teeth…"

"Hi Lauren, I hope all is well! I just wanted to touch base with you and follow up on our session. The pain in my arm is like 97% gone. I wouldn't even call what's left pain but I can feel very slight residual "leftovers". The bloating is pretty much gone and when I look in the mirror I feel like I look "normal" which is awesome. (all i see now is the weight I should lose! LOL). "

"Hi Lauren. I ABSOLUTELY LOVE YOU!!!!!!!!!!!!! My Mother does too!!! She is doing fabulous . . . after you left last week she walked for almost 2 hours. She has been sleeping great and her energy is amazing. Compared to the way you saw her she is a totally new person. Maybe I should say she is almost back to being herself. God Bless You and Thank you from all our family."

"Wow what a session Lauren. Thank you so very very much. I really enjoy your work and it is so easy and simple and effortless. I love it. I had last night a little soreness in my left adrenal - and I knew it was healing itself no fever just a bit sore same this morning and it feels so good like total self repair I can feel it how my body is shifting with the adrenals especially and I know the rest will follow. Well the judgement has shifted as well already. It never ceases to amaze me the simplicity of some work and the amazing effects of them. I did not even tell you about my energy level and voila it showed up and on its way out. So thank you again :) looking forward to doing more work with you."

"Lauren, my son called later that night after the BodyTalk session and said he felt very calm and peaceful, and that he felt for the first time in a long time like he had hope in his life and a great future ahead. Previously he had been very angry and hateful, and he had barely had any contact with the family for quite a few months!!! His sister called to ask me what had happened with her brother. Why was he so changed? He even called her and had a nice, normal conversation for the first time in a long time! One REALLY HUGE DIFFERENCE was in the way he slept. He slept peacefully. For months before he would kick, fist fight, make strange angry faces and sweat profusely. Now he is kissing his Grandma and sweetly telling her he loves her. He is in contact with me and his sister, and he seems generally calmer and more peaceful. Each and every day that passes since the session he seems to show an incredible improvement. You gave him back his life, and now he is growing into the loving son, grandson, brother and young father he was meant to be. Thanks to BodyTalk."