BodyTalk Finds a Place in Holistic Nursing
Printed from http://www.bodytalksystem.com//learn/news/article.cfm?id=1014 on Jan 17, 2022.
Apr 06, 2017
By Jalma Marcus
"The trained nurse has become one of the great blessings of humanity, taking a place beside the physician and the priest."
- William Osler
Over twelve years ago, in December, 2004, I was told that I would be dead in six months ...
Obviously, since I am writing this, that didn't happen. But that day initiated a series of "coincidences" that led me to BodyTalk and changed the course of my life.
As I was recuperating from the removal of my appendix, I had a compulsion to build an addition on my house. Although, given the fact that it was just the two of us, another room was absurd. However, when my husband asked, "Why?" My immediate response was "I don't know, but I have to build it!" Three days later I got the call that they found a rare tumor in my appendix and more surgery was needed to remove part of my colon as part of standard procedure.
I was shocked. The last thing I wanted to think about was having surgery again before I had even recuperated. It is a long story, but after talking to many other physicians who all had different ideas about managing this rare condition, laying various paths at my feet, I ended up trusting that neither surgery or radiation/chemo were necessary.
Instead of blindly following "standard procedure," I chose an alternative path. I learned and received reiki, NET, IET, shamanic healing, and finally BodyTalk. I also pursued the task of building that additional room. When I took my first class, Access, I knew why the room had to become real. I had to have a space designated for providing healing.
The creation of my healing room followed my development as a BodyTalk practitioner. I received my CBP certification in 2006 and became an Access trainer a year later, closing a lucrative organizational consultation business. I delved into other alternative healing modalities (EFT, IET, NET, reiki), started a full-time BodyTalk Practice, divorced my husband, and then came back to nursing, and into teaching Holistic Nursing.
Throughout this whole journey, my physical and emotional health improved. I became more conscious of my own actions and beliefs, and my relationships changed. Fears I had unwittingly hidden for years released, and I let go of people, work and things that no longer served me. I was introduced to Holistic Nursing by a person I met at a (Mod 4/7) BodyTalk: Bio-Dynamics course. It offered me a way to rekindle my involvement in nursing and to fulfill my desire to teach others this remarkable holistic healthcare and wellness system. I was elected to the Board of the American Holistic Nurses Association for my second term this year.
For the last four years, I have submitted a proposal to teach BodyTalk Access at the National Conference of The American Holistic Nursing Association (AHNA). But each year the proposal was not accepted. Nonetheless, I decided to keep trying and submitted the proposal for BodyTalk Access - A 21st Century Integrated Self-Care System this year.
The AHNA--with a membership of over 5,000 nurses and non-nurses with chapters in 47 states, Japan and Canada--is an accredited specialty of the American Nurses Association and is committed to supporting an integrated holistic healthcare system.
This year, I had the honor of being nominated for the AHNA Board. By "coincidence," I won the election AND Access was chosen as one of the presentations that will support this year's theme: 21st Century Holistic Nursing, Reshaping Health & Wellness. Because both would require my presence during the conference, I was given an option by the conference committee to not have BodyTalk Access taught, thereby allowing another proposal to replace mine or provide a substitute presenter.
No way after four years of trying was I giving away that opportunity.
I immediately called a friend and colleague who lives in California with the hope that she would be available and willing to teach. Another beautiful coincidence is that Access will be presented by Laura Stuve PhD, AdvCBP on June 6, 2017 at The Westin Mission Hills resort and spa in Rancho Mirage, California.
This is a monumental opportunity for nurses, consumers and IBA members. If you or anyone you know might want to participate in this experience you can sign up as a guest and attend the one-day workshop or even attend the whole conference. For details on registering for the event, click HERE.
I am grateful and excited to have been a part of making this happen. This is a big step for me and for BodyTalk.
I am grateful for that fateful day that I was told my expiration date. Magic happens!
Jalma Marcus. RN , BS, MS, HNB-BC, CLSE, CBP, AT
Board Certified Holistic Nurse
AHNA Board Delegate-at-Large
Quantum Wellness Care and The Quantum Alignment System
"The congruent harmony of parts working together in a state of aligned action"
www.quantumwellnesscare.com
215-840-3263
Meet Jalma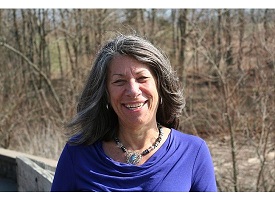 1. If you could be doing anything in the world at this moment, what would it be?
I have been thinking that it is time to expand and share all I have learned. I have dabbled in combining my expertise in organizational systems with energy and consciousness work to support the development of healthier systems, corporations, and organizations, especially healthcare systems. I am not sure what this will look like yet, but I realize that, like the addition to my home, it will emerge when the time is right. I want to mentor others in learning how to care for organizational systems. This is the next level of influence and can exponentially affect greater change and health for those who work and live within the organizations. I want share my unique perspective from what I have learned to build the next generation of providers who will advance wellness. It is time to change how we all think about health and wellness and support the healthcare delivery system itself become healthier.
2. If you had to change your name, what would you change it to and why?
I would never change my name. JALMA is unique as am I, and it is a combination of my parents' first names Jack and Alma. I honor collaboration, and this is probably why.
3. What is the best piece of advice you were ever given?
Your words and behavior express who you are and what you value. In everything you do and say be mindful. This ensures that you honor you when honoring others.
4. Do you have a favorite personal saying or mantra?
Be curious, Be Patient, Be mindful and most of all laugh a lot.
5. Why BodyTalk, Access or the Life Sciences?
BodyTalk is the first and only translation of the philosophy and theory of Holistic Nursing. It is an integrative Holistic approach and actually serves to align complex systems at all levels. Unity is the focus, not separation.

Access provides others with an opportunity to be the leader director of their own care. It is the highest form of self-care and a way to honor self.

In high school, I was introduced to an advanced Bio class where I had my own cat to dissect. It was an awakening to the magic and wonder of LIFE. Life is the operative word for me. We are given Life and we must use it consciously to experience all that our senses can.
Jalma's Bio
Jalma Mesnick Marcus, RN, BS, MS, HN-BC, CLSE, AT, author, speaker, educator, holistic/integrative practitioner, earned both Bachelor and Master of Science degrees from Boston University School of Nursing. She holds a certificate in Outcomes Management, Economics of Health Care Systems from the University of Pennsylvania. She is also a Certified BodyTalk Practitioner and Access Instructor, Certified Life Style Educator, Accunect Practitioner and Instructor and Board Certified Holistic Nurse. She has held faculty and Leadership positions at Boston College, Villanova University, Bucks County Community College and has clinical and Executive leadership experience in Quality/Outcomes Management, Medicine, Surgery, Trauma and Psychiatry. Jalma presently holds the position of Delegate at Large on the Board of the American Holistic Nurses Association and Adjunct Faculty in Foundations of Holistic Nursing Practice and Holistic Leadership and Management at Immaculata University. As an Advanced PaRama BodyTalk Practitioner, she integrates her vast clinical experience within the healthcare system with her knowledge of NET, FlorAlive Essences, Reiki, Brennan Healing, IET, Shamanism, leadership, and organizational consulting and coaching to support the whole person, team, or department within the context of their own lifestyle, and their present environment, to learn, grow, and heal.

Print this Article |

Facebook |

Twitter