A Time for BodyTalk
Printed from http://www.bodytalksystem.com//learn/news/article.cfm?id=1110 on Jan 16, 2022.
Mar 20, 2020
By Miranda Jamieson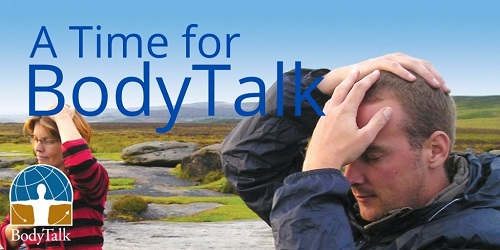 At a time when many people are concerned about their health or the health of loved ones, or wavering between moments of fear and moments of trying to "know better", or feeling overwhelmed with panic about their financial future or if they can get the groceries they need, The BodyTalk System provides some incredible tools of support. We simply want to encourage and remind those of you who have these tools to be making optimal use of them. To those of you who don't know the tools, there are ways to freely access them.

As you may know, the whole purpose for the International BodyTalk Foundation is to provide healthcare support in the form of BodyTalk Access training to those communities who have limited or no access to other healthcare options. We are currently in a situation where each country's healthcare systems are overloaded, so it is a perfect time to turn back to our BodyTalk Access tools which directly impact the body's immune system and stress levels. The Cortices technique is also a wonderful, quick standalone practice that we can use to instantly calm and settle the entire system. This can help bring the body out of fear, worry, and excessive thinking, which helps the body normalize and the immune system to better self-regulate.

One of BodyTalk's gifts is that it works just as effectively when done at a distance. So at a time where "social distancing" is being encouraged, BodyTalk is unique in that it can still help others quite powerfully remotely--whether it's across a phone, across the internet, or from your balcony to the apartment balconies across the street.

The following is a list of possible ways to share BodyTalk or make use of its tools:
If you are a BodyTalk Practitioner, help others in any way you can--consider offering "donation only" or discounted group remote Access sessions or general health-supporting remote group sessions, also support your loved ones with distance sessions.
If you know the BodyTalk Cortices technique and are confident with it, teach it to anyone and everyone you know. Teach them in person or over Facetime or Skype, or refer them to the IBA's Cortices videos on Youtube, or create your own videos and post them on social media. Cortices Self-Application Cortices on Another
CBPs start offering all of your clients remote sessions and the tools to support them in understanding why remote sessions are just as effective as in-person ones.
If you know the BodyTalk Access protocol, offer BodyTalk Access sessions to your friends and family, in person or over Facetime or Skype. If you are giving BodyTalk Access over Skype and you've never done it remotely, simply keep your focus on the person you are helping while you do the tapping and holding in the air while the other person also taps and holds the points. (Remember, only authorized instructors of BodyTalk Access may teach others how to do the BodyTalk Access protocol in a formal class setting).
Stay tuned for BodyTalk Access courses being offered online. Instructors are starting to prepare more of these online events, many of whom plan to offer free or donation-only BodyTalk Access courses over Zoom videoconferencing software. We will make sure to announce all of these as they are released, as we want to spread BodyTalk Access quickly to as many people as possible.
Take inventory of your own current state. If you feel worried or afraid in any way, consider receiving BodyTalk sessions to support your own general health and to support you in releasing the charge of your worries and fears--see if other practitioners will do free session trades with you or seek out a practitioner you always thought of getting a remote session with. Or, you can schedule a remote private session with BodyTalk Founder John Veltheim if you think it warrants more serious assistance. Find a Practitioner Book with Dr. Veltheim
Share all of the above with fellow friends, practitioners, Access technicians, etc. on social media and your own email lists.
The BodyTalk System has the potential to shift the world into a healthier state one tap a time. "Global Healing" is the tagline of the IBA, and now is our chance to up the ante and truly walk our talk.

Wishing you all optimal health and ample moments of joy.

Print this Article |

Facebook |

Twitter