New Website Launched!
Printed from http://www.bodytalksystem.com//learn/news/article.cfm?id=343 on Jan 27, 2022.
May 18, 2009
Our technical team has been hard at work for the past month redesigning the public pages of the IBA website. Our goals: A website designed for the first-time visitor, but still friendly to the regular user. More information, easier to find. More graphics and visual flow. A more appealing and fun to visit experience. We hope you'll agree that we have met those goals. Let us know what you think of new face of the IBA!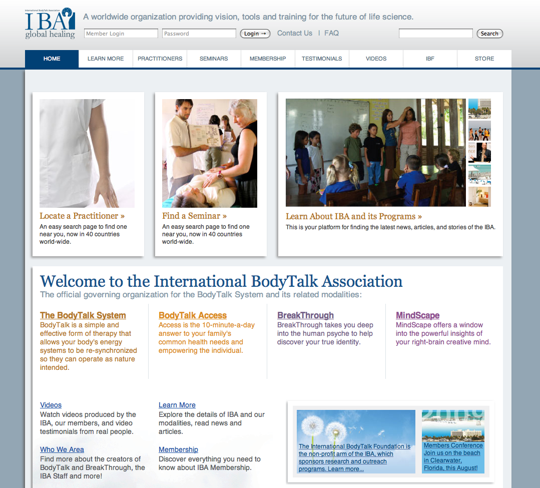 Print this Article |

Facebook |

Twitter