Please Welcome, Guy Nir!
Printed from http://www.bodytalksystem.com//learn/news/article.cfm?id=741 on Jan 16, 2022.
Jun 22, 2012

My name is Guy Nir and I joined the IBA in June 2012 as the Director of Finance. My role is to oversee and manage all the financial and administrative aspects of the IBA with the able assistance of Dawn, Cory and Ashley. I am also a member of the management team in formulating the IBA's business strategy and ensuring the IBA continues to grow and expand the teachings of the BodyTalk System.
I was born in Tel-Aviv, Israel but soon relocated to England due to my father's business interests with my younger twin sisters following in tow. I was educated in private boarding schools in England, located in Brighton and London. After leaving school, I continued my further education achieving a BSC in Mathematics, specializing in statistics and operational research, from Westminster University and a MSc in International Banking and Finance from Southampton University.
Following graduation, I was accepted to the graduate program of an American investment bank in London being trained as a bond trader. It was during my time at the bank that a mutual work colleague set me up on a blind date with an English girl called Cheryl. As the relationship developed, I found out that her parents had relocated to Sarasota and we began to vacation here annually to escape the dreary British weather. My girlfriend applied to the Green Card Lottery program and won so decided to relocate to Sarasota and begin the next stage of her life. I happily decided to quit my banking job in London and follow her for a new beginning with nothing but a suitcase in hand.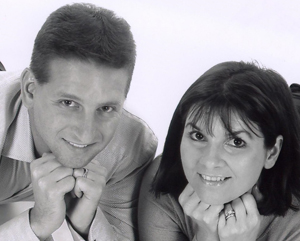 On landing in Sarasota, I proposed and we got married soon after on Thanksgiving Day, 2000 at Lido Beach, Sarasota. I also found a local construction company willing to sponsor me for a work visa and hire me to head up the financial division. My now wife became a US citizen in 2005 and sponsored me for a green card and eventually for citizenship, which I became in 2010.
In March 2008, we became proud parents to a girl called Sasha and then welcomed our son, Alexander, in March 2010.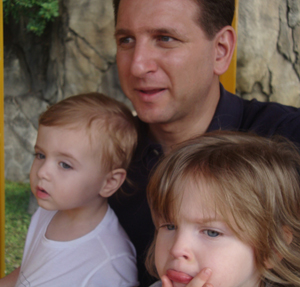 Outside of work, I spend my time with the family and following a variety of sports, namely soccer and my passion, Manchester United.
I am very excited to be the latest member of the IBA team and look forward to getting to know all the members and ensuring the workings of the BodyTalk System and its modalities become better known to the world.

Print this Article |

Facebook |

Twitter