Beverly Lutz - Senior Instructor Emeritus status!
Printed from http://www.bodytalksystem.com//learn/news/article.cfm?id=782 on Jan 27, 2022.
Jan 18, 2013
By IBA Team
Beverley has received the title of Senior Instructor Emeritus status!
I am so happy to see Beverley recognized like this. When I first taught in Canada, Beverley, Sylvia and Joleen rapidly became the powerhouses that drove BodyTalk in Canada to the incredible success it still maintains today.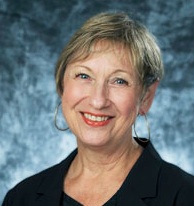 Bev's stable, thoughtful approach, which was probably refined by her extensive scientific background, provided one of the key anchors for BodyTalk in those wild and wooly days. Bev was very instrumental in helping to develop the presentation of BodyTalk in a credible way to health care professionals, and she was someone who I listened to and respected.
In the early days, Bev was one of the first Senior BT Instructors and true pioneers of the BodyTalk system. Beverly has been invaluable to BodyTalk, among a lot of things, she was willing to take financial risk to open up new countries and spread the word. She worked very hard to open up South Africa to BodyTalk, which is now buzzing with BodyTalk students and practitioners. She left a great legacy of high standard BodyTalk practitioners in Africa. She also pioneered in South America and many other countries.
Bev taught BodyTalk for eleven years before retiring. A remarkable Instructor and Practitioner, a pioneer, and a mentor to many, and a great friend to the IBA.
She has my heartfelt thanks.
John Veltheim






Print this Article |

Facebook |

Twitter