LUNA MARIE GARCIA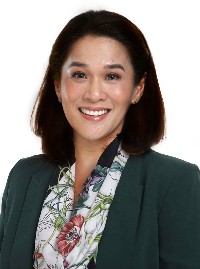 LUNA MARIE GARCIA
RN, CBP
Clinic
Unfiltered Wellness Center
CIP Bldg. 1030 Campus Ave. McKinley Hill
Taguig City, 1630
Philippines
Phone: +639178041414
lunamariegarcia3@gmail.com

Biography
LUNA MARIE M. GARCIA RN, CBP
· Licensed Medical Professional with educational backgrounds in Biology, Nursing and Medicine
* Certified BodyTalk Practitioner
* BodyTalk Access Technician
Member: International BodyTalk Association (IBA)
* Reiki Master
* Certified in Mindscape, Pranic Healing, Millennium Method, Therapeutic Essential Oils, First Aid Homeopathy and MPS Therapy (Needless Acupuncture) for Chronic Pain Management and Scar Release
Luna is a licensed medical professional with an educational background in Biology, Nursing and Medicine. She began her alternative healing journey in 2017 when she started taking Certifications in Microcurrent Point Stimulation Therapy for Chronic Pain Management and Scar Release, BodyTalk, BodyTalk Access and Mindscape.
She also equipped herself with other healing modalities like Pranic Healing, Reiki, Millennium Method, Therapeutic Essential Oils and First Aid Homeopathy.
A natural healer, Luna uses her medical training and intuitive skills in perceiving information to the root cause of the issues concerning the human body and health. She uses Western and Eastern techniques when healing. The combination of ancient wisdom and modern technology makes her unique.
Believes that the body has the ability to heal itself by removing blockages to create balance. Be complete. Be LUNA!