Susan J. Lee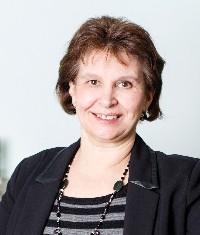 Biography
Susan J. Lee certified as IBA practitioner in 2007. 2013 she certified as an Advanced IBA practitioner.
Susan has experienced positive changes for achieving wellness within herself and those she works with. Both acute and chronic conditions can be addressed with the BodyTalk System. Susan has worked with babies, children, adults and the elderly. People with anxiety, depression issues, people on a spiritual path seeking help to move them forward have also benefited from having a BodyTalk treatment.
In addition, Susan has taken special courses such as:
Pediatrics for BodyTalk Practitioners
Eastern Medicine and Traditional Chinese Medicine for BodyTalk Practitioners
Body Ecology
Finding Health 1 and 2
Veltheim Method of Lymphatic Drainage
Structural Integration Concepts
Visceral Dynamics
Fascial Balancing Fundamentals level 1
Orthopedic Evaluation level 1
BodyTalk: The Soul's Journey Exploring the Mind and the Three Brains
BodyTalk Direct (Sept. 2018)
Susan has been a health food clerk trained in food nutrition, herbs, vitamins and homeopathic remedies. She has taken Reiki Level 1, 2 levels of Theta Healing, FreeFall, Linking Awareness, and Mindscape. Susan has the AVAZZIA machine for pain relief if the BodyTalk System links to use it under other modalities. There is a wealth of knowledge that your body can draw on to assist in its healing.
Susan operates a Saskatoon, Saskatchewan home based clinic Health Service 4U2B Well. Some evenings and weekend plus daytime hours are available for appointments. Sessions can be done at a distance using Skype or a phone call (Canada and U.S.A)
Testimonials clients have written
I have tried other treatment modalities for my chronic back pain with limited/short term success. Yet Susan Lee has provided me with longer - lasting relief. She has also helped my son immensely! He is now sleeping more soundly, feeling calmer, and having less digestive issues. Susan is a caring and capable healer and her work is very much appreciated. Client Christina Saskatchewan
"Susan introduced me to the amazing modality of BodyTalk in the spring of 2011. I have had several sessions with her since that first appointment. I remember that first session: not knowing what to expect but willing to give it a try. I remember feeling so exhausted after it but when I woke up the next morning I felt lighter and much better. I continue to work with Susan both in person and by distance. I found her to be wonderful in whatever medium we are using. Susan is very thorough with her sessions and uses resources as needed. I always feel like I am in a safe place when I am working with her and know that she is using her vast knowledge of the BodyTalk System as needed for my individualized session. I am beyond grateful to her for introducing me to BodyTalk - it has, quite literally, changed my life" K.A. Sherwood Park, AB
"I have really appreciated the monthly sessions this past year with Susan, I think it's a great way to stay proactive with my health and wellness. Susan offers much knowledge and stays up to date on the latest BodyTalk training and is very detailed in her sessions. In the past year I have had great improvements in my migraine headaches and planter fascitis in my feet. I also have noticed a big difference in an overall sense of ease and clarity in life situations." Client Janelle, Saskatchewan
Susan has written several articles on BodyTalk
May/June 2009 issue of Wholife Magazine
The Star Phoenix Wellness winter 2011 guide
Nov/ Dec 2015 issue of Wholife Magazine www.wholife.com/issues/21_4/06article.html
Nov / Dec 2017 volume 23 Issue 4 Wholife wholeness and wellness Journal of Saskatchewan