Celeste Chong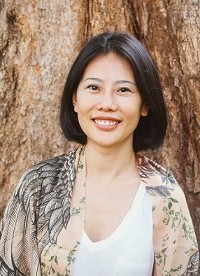 Biography
Battling alcoholism for 20 years, Celeste was stuck in a vicious cycle, unable to see a way out. She likens addiction to being on a hamster wheel, feeling exhausted but unable and too afraid to stop; where the safer option is to continue running.
Throughout her adult life, alcohol provided comfort, relief and security, until it didn't. Celeste was constantly unhappy, feeling stuck and numb to life. In recovery, things improved and changed drastically. However, in sobriety, anxiety surfaced.
Celeste discovered BodyTalk when searching for the cause of her anxiety. Through BodyTalk, she gained awareness and insights into her inner landscape. Fascinated by the concept of BodyTalk from her first session, she took the fundamentals course and within a year became a Certified BodyTalk Practitioner. As a practitioner, she stays present and holds a neutral space, acting as a translator to address the client's healing priorities that arise.
Celeste is a firm believer that unprocessed trauma, emotions and stress are huge contributors to dis-eases, anxiety and depression. Through BodyTalk, inner work, meditation and sound healing, she embarked on a soul journey; leading her to pursue a newfound passion and career in healing and wellness. Through her experience she wants to help others on their journey 'home', to turn their attention inwards and discover self. Because healing (like happiness) is an inside job.
Mindscape

Munay Ki Rites Initiation

Integrative Vibrational Therapy Level 1 (Himalayan Singing Bowls and Gong Foundations)