Jennifer Hailey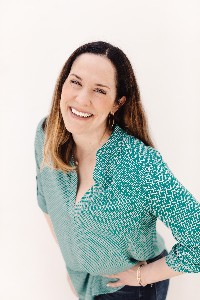 Biography
Jennifer Hailey, D.O. is a board certified adult psychiatrist who practices out of Las Vegas, NV. She has worked in multiple different treatment settings since completing her residency. She has served patients in private hospitals, military treatment facilities, and corrections. She has extensive experience treating people in residential, inpatient, partial hospital and traditional outpatient settings and is skilled in psychotherapy.
Dr. Hailey has the ability to look at the person as a whole and help them achieve their best life through physical, mental, emotional and spiritual fitness.
She graduated from Nova Southeastern University College of Osteopathic Medicine in 2006 and finished her general rotating internship at what was formerly known as Botsford Hospital in Farmington Hills, MI. She then entered Michigan State University's Psychiatric residency program from which she graduated in 2010.
Additionally, she is a certified hypnotherapist, a Reiki Master, and a National Academy of Sports Medicine certified personal trainer.