Bernice Granger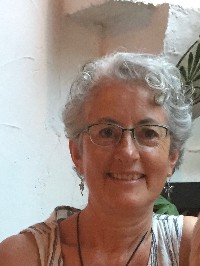 Bernice Granger
B.MSc., RM, MLT(ret), CBP
Clinic


Parksville, Qualicum Beach, Nanaimo, BC
Canada
Biography
Experience BodyTalk in the Comfort & Safety of your Home
*Distance Sessions Available*
"Imagine that you could step through a door and explore the possibilities and benefits of your body already having answers to your health and well-being.
Imagine that through a system of questions and answers, one could access that information, and highlight it for your body's knowing and self healing. What does the body need right now? What does it want to clear? What does the innate knowing mind want to bring forth for the body and mind's health and happiness?
That is the basis of the BodyTalk system. Welcome into this dynamic, profound, holistic system of health care. Welcome through the open door!" - BG
Sessions are grounded in the latest discoveries and understandings of consciousness, quantum dynamics, anatomy and physiology, ancient wisdom, and eastern medicine such as the five elements, meridians and life force called Qi (Chi).
Bernice Granger provides a safe, love filled, healing space for her clients. She strongly believes the time together is one of service; she is here for you.
Her background includes a career in the medical field as a Medical Laboratory Technologist. She has a long history of energy medicine courses used for self-healing, self-development, and facilitating for others.
Bernice found the fastest changes in her life began to happen from the BodyTalk sessions she received. She is so excited to bring her life experience and wisdom to this system of healing for you.
BodyTalk Courses Taken:
BodyTalk Fundamentals (Mod 1 & 2)
MindScape
MindScape for BodyTalkers
Epigenetics for BodyTalkers, Levels I,II,III
- the science and application of Epigenetics for use in BodyTalk
Body Intuitive Courses Taken:
Vaccine Reset for BodyTalkers - used to help decrease adverse reactions to vaccines
Elemental Reset - based on Chinese medicine, The Five Elements
Past Education:
Medical Laboratory Technologist, CSLT Canada, (retired) - MLT
Bachelor of Metaphysical Science, Ordained Minister - B. Msc. - International University of Metaphysics
Munay-Ki - Foundation Rites, taken in 2013 - The Four Winds Society "The Munay-Ki is your invitation to dream an entire new world into being." (Alberto Villoldo, Founder)
Certificates:
Healing Touch, Levels, I, IIA, IIB, - Colorado Center for Healing Touch Inc.
Reconnective Healing® /The Reconnection®
Advanced Angel Empowerment Practitioner ™ And Certified Medium
Reiki Master Degree - RM - Pure Source Channeling Reiki - Usui/Tibetan Reiki Ryoho
Bernice is passionate about BodyTalk and looks forward to serving you.
"The door opens when you are ready. Come in, explore, and let your innate Self bring forth more balance, a healthier you." - BG