Bernice Granger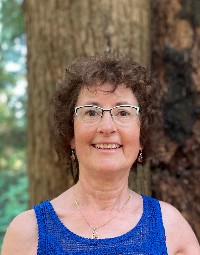 Bernice Granger
CBP
Clinic
Distance & Clinic Sessions available

Parksville, Qualicum Beach, Nanaimo, BC
Canada
Biography
Experience BodyTalk in the Comfort & Safety of your Home
Distance Sessions Available
Bernice Granger provides a very safe, love filled, healing space for her clients. She strongly believes the time together is one of service; she is here for You.
Her background includes a career in the medical field as a Lab Technologist. She has a long history of energy medicine courses used for self-healing, self-development, and facilitating for others.
Bernice has already attended Epigenetics I/II, with Dr. Laura Stuve. With Dr. Stuve and Dr. Janette Galipo she took a pre and post Vaccine Reset course, that she can now do for her clients.
Bernice found the fastest changes in her life began to happen from the BodyTalk sessions she received. She is so excited to bring her life experience and wisdom to this system of healing for you.
BodyTalk helps us on so many levels, helping the body to open up blocked communication channels within the Body Mind Complex. This freshly enhanced communication enables the body to self-heal and a greater sense of Well Being is born.
She shares:
"For the first time in my life, I'm doing work that is me. It's not work! It's joy, fulfilment service and Love.
We Are One
(or Heather's Poem) by BG
I am you, you are me, together we make three.
This sounds weird, but it's beyond logic.
It moves into the realm of physics, beyond the physical.
It comes from Love, deep and Divine, it comes from the Heart.
Take your steps, find your way, into your Heart today.
It's but a choice, a letting go of fear,
a magical moment of trust.
Trust, the pain won't hurt if you let it FEEL..
It's there to inform, to dissolve and resolve into the NEW YOU."
Bernice is passionate about BodyTalk and looks forward to serving you in person or with distance sessions.