Linda von Fintel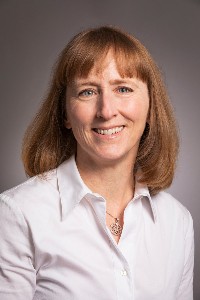 Biography
Linda is a Certified BodyTalk, Energy Medicine, and Holistic Nutrition practitioner, and a Reiki Master. Prior to surrendering to the strong call of the healing arts, Linda was a Chartered Professional Accountant and had a busy career in corporate finance. In between these two lives, there was a tumultuous awakening process followed by a still period during which daily meditation and communion with nature formed a rudder and steered the ship to a BodyTalk fundamentals course.
With its capacity to bring in wisdom from any other modality, BodyTalk has been the landing place and framework for Linda's thriving practice, which helps people with a diverse range of concerns. Any physical, mental, emotional or spiritual issue can be addressed with BodyTalk. As a complete consciousness-based healthcare system, the work done in a session addresses the root cause of any issue. With the understanding that consciousness creates energy and energy creates matter, the cause of any dysfunction is always seen as energetic. Energetic blocks prevent communication between parts of the body, the brain, and the higher levels of consciousness. These energetic blocks are often unconscious belief systems, thought patterns, or stuck emotions - the stuff we're not even aware of because it's unconscious! As the physical body is simply the end-point of a complex energy system that is your localized consciousness, lasting change at the physical level can only be achieved by addressing these energy blockages.
When you are ready to experience a new dimension of health and wellness and ready to allow old unconscious patterns to be released in a gentle and beautiful way, a path will find you. This might be that path!
Linda offers in-person sessions at her home office in the West end of Toronto, as well as Zoom and remote sessions.