Anne Kuzyk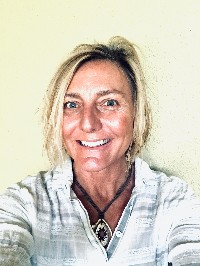 Anne Kuzyk
L.Ac., M.Sc.OM, CBP
Clinic
148 Crestview Dr

Bigfork, MT 98862
USA
Biography
My journey into Holistic Healing Modalities began in the early 90's when I was diagnosed with an Overactive Thyroid Gland condition after a trip to Southeast Asia, during which I was prescribed two different types of Malaria medication by my MD. By day 2 on this medication, I had such severe Tachycardia (elevated heart rate - mine was over 200bpm) that I could not sleep at all, and lost weight at an exponential rate. By the time I came home from my 3 week trip, I was skin and bones and could not sleep. I had no energy. I was in my early 20's, had just graduated from college, always been healthy and was now diagnosed with overactive thyroid and was told to take thyroid medication for the rest of my life. This did not feel right to me and I proceeded to visit every Holistic Practitioner in my town. Nothing helped very much. Finally I went to Acupuncture. I was extremely needle phobic, so it was literally my very last resort. Within a day of my first Acupuncture treatment I started sleeping through the night; within a week my heart rate slowed down and I started to gain weight. After 2 weeks my thyroid blood panel came back normal! I was fully "sold" and knew that this was what I wanted to study!
I graduated from Samra University in Los Angeles with a Master of Science in Oriental Medicine and have been a licensed Acupuncturist for over 20 years. Since then I have studied and practiced many different Holistic modalities including NAET - the internationally known allergy elimination technique; Esoteric Acupuncture, Theta Healing, Reconnective Healing, Kundalini Yoga and Meditation. During my time of raising my 4 amazing kids, I also trained as a Birth Doula and taught Pregnancy and Mommy & Me Yoga.
Over the past few years I dedicated my time and focus to the study and practice of BodyTalk. BodyTalk makes me feel as though I have finally arrived "home", as it allows me to fully integrate all I have studied into one comprehensive modality. I love that BodyTalk is based in solid procedural structure, while working in the Zone and allowing the Innate Wisdom to facilitate the healing.