Shenaaz Khan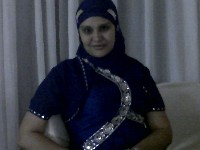 Mrs. Shenaaz Khan
CBP
Clinic
106 Hullette Street, Stanger, at the Adams Medical Centre, suite 2, opp Checkers

Stanger, ZN 4450
South Africa
Phone: +27 1 881 4579
shenubodytalk@gmail.com

Biography
Are you tired of been so sick?
Are you tired of the side effects your medication is causing you?
Do you want to take control of your Health?
If you have answered yes to these questions, Then let me help you.
I am a certified BodyTalk Practitioner, and a practitioner in the following Therapies as well.
I have done the following courses & I do not plan to stop here.
Module 1 & 2 ---- BodyTalk Fundamentals 1 & 2
Module 3------ Principals of Consciousness
Module 4 & 7----- Bio-Dynamics
Module 6---- Macro cosmic Body mind
Module 9---- Matrix Dynamics
Structural Intergration for Body Talker's
OTHER THERAPIES
Emotional Freedom Technique
Craniosacral Facial Therapy
Accu Detox (Auricular Therapy)
Cupping
I run a full time practice Monday to Saturdays and I offer distant sessions as well.
I look forward to hearing from you soon.
To Book call : 061 881 4579
My Practice is based in Stanger, 106 Hullette Street, at the Adams Medical Center, opp Checkers.
I am currently offering FREE Accu Detox sessions on Tuesdays and Wednesdays mornings only from 6am to 7am---treating stress and Drug Addictions, no bookings neccesary, walk-in clients welcome, 1st come 1st serve.